Expanding Toronto transit to the airport
by mbuckstein | July 17, 2013 9:51 am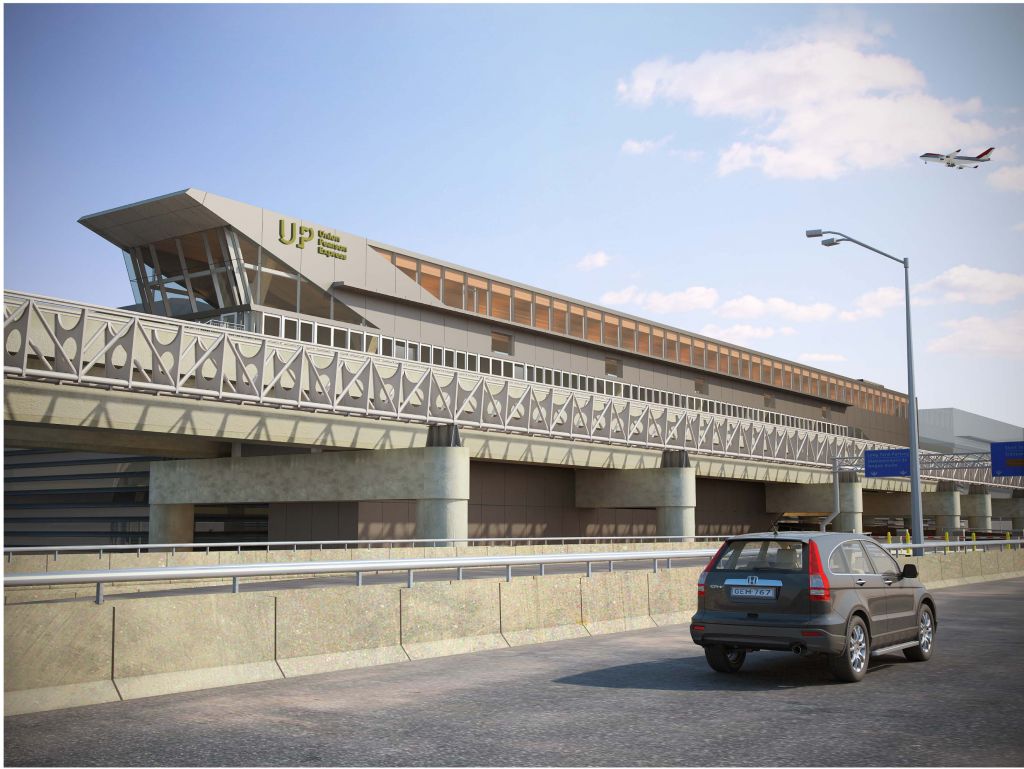 Construction is slated to begin next month on a transit expansion project linking Toronto's Union Station to Pearson International Airport.
The Union Pearson Express (UP Express) will be completed in time for the 2015 Pan/Parapan Games, linking travellers to Toronto Transit Commission (TTC), GO transit, and VIA services through Union Station's Skywalk. The 23.3-km (14.5-mi) rail will connect the new facility at Union to the airport's Terminal One in 25 minutes, departing every 15 minutes.
The station design came from elements of the provincial landscape, Ministry of Transportation (MTO) spokesperson, Ajay Woozageer explained to Construction Canada Online.
"The design of the entire UP Express system, including the shuttle vehicles, has been inspired by Ontario's beautiful landscape and rich natural resources," he said. "This includes using reclaimed wood and Ontario granite and stone in the station designs."
As the annual number of cars travelling from the city to the airport is predicted to reach nine million by 2020, the hope is the rail line significantly cuts down on traffic.
"It will also help boost economic growth across the region—creating jobs, easing traffic congestion, and it will be a critical enabler of economic growth for businesses in communities across the Greater Toronto and Hamilton Area (GTHA)," said Woozageer.
Endnotes:
[Image]: http://www.constructioncanada.net/wp-content/uploads/2014/06/T1-Exterior.jpg
Source URL: https://www.constructioncanada.net/expanding-toronto-transit-to-the-airport/
---