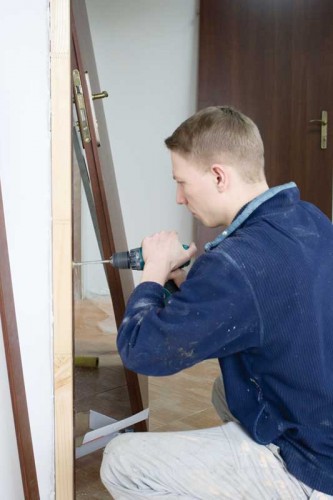 By Ken Burkimsher
Today's buildings have a new complexity level, with upgraded technology continuing to set higher standards for design and construction. In contrast, current project delivery methods—as well as the relationships between manufacturer, distributor, architect, and contractor—remain largely the same as they have been for decades.
With the increased specification of complex electronic access control, security, and video products, the line is blurred between building infrastructure and computer network appliances—placing many projects in peril by overzealous manufacturers and/or unqualified distributors. While many architects use the services of a knowledgeable Architectural Hardware Consultant (AHC)—many of whom are employed by manufacturers—who becomes responsible for integrating these complex openings into the building's life safety and security systems?
Times have changed, shouldn't the specification?
The industry has come a long way from 'pot-belly' door closers and key cabinets as a means of access control and security. (A 'pot-belly' door closer is an older control device commonly used in the 1950s and 1960s. It is still available today, but is not widely used unless trying to match the existing esthetics in a building). Construction projects have become larger, more complex, and more challenging over the past several years. Projects now include more building systems than they used to. However, one should ensure the door hardware specification's execution section includes integration instructions to enable the contractor to co-ordinate with other trades for installation of these openings.
An architect should look into the hardware specification, Section 08 71 00–Door Hardware: General, which should reference 08 74 00–Access Control Hardware, and/or 08 74 13–Card Key Access Control Hardware. The traditional Division 08 strategy of manufacturing, selling, and supplying products may no longer get construction projects completed on-time and on-budget. With the operational and security design responsibility in the architect's hands, one must ask whether the hardware consultant will help see the vision through to successful completion.
Today's challenges
Building access control systems have become increasingly more sophisticated. Controlling access used to mean handing out a few keys to the right people. Now, owners want credentials, time and attendance features, and biometrics; these requirements grow more complicated every month.
Projects are often complex facilities accommodating multiple uses, each with its own challenging requirements. Further, new products may often need to be integrated with existing building access control systems. The easy part is to write these systems into the specification; the hard part is delivering the project's intended vision so it gets carried through from concept to reality.
The reality
"Door hardware may only be a small percentage of the cost of the building, but it encompasses a large portion of the daily interaction with the building and is often one of the hardest aspects to co-ordinate during construction," says Andre Arsenault, HBAS, M.Arch., who works at Architectural Integrated Design of WalterFedy.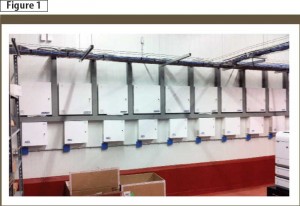 Hardware, access control, and barrier-free products must be integrated with other building systems, not just supplied (Figure 1).
Manufacturer's role has evolved
Historically, the various architectural hardware manufacturers developed and promoted individual products, while contract hardware distributors and installers assembled the complete door-opening solution for the end-user. However, several influencers are involved in the decision-making, such as interior designers, code consultants, security and hardware consultants, or architects. This was the main mode of operation in the door and hardware industry, particularly before the manufacturer consolidation that took place in the 1990s.
The manufacturers' product-based approach to the market created its own inefficiencies and challenges, especially when significant technological advancements added enormous opportunities for functionality enhancements in door hardware products. These technological advancements also added a great deal more complexity in:
deciding what products to use for a given solution needed;
promoting and selling;
installing products; and
challenges with using more sophisticated products at the end-user level.
Therefore, the past model of simply pushing products throughout the various distribution channels became increasingly ineffective.

Control the content you see on ConstructionCanada.net!
Learn More.