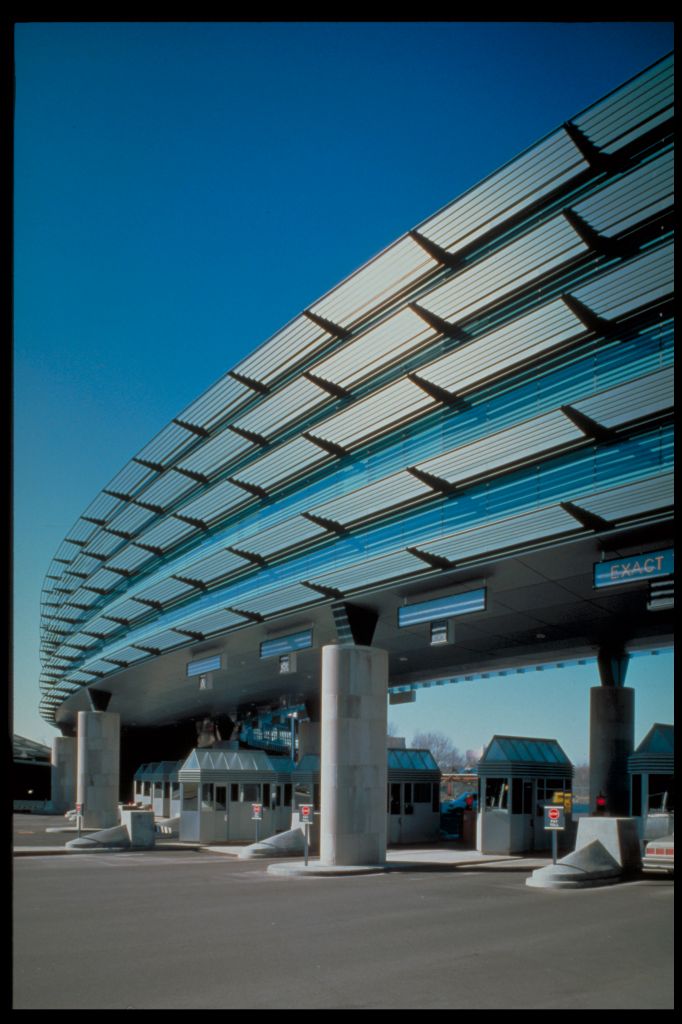 Triple glazing
In response to increased stringency of model energy codes, as well as zero-carbon sustainability goals, many manufacturers' curtain walls, fixed windows, and operable vents are now designed to accept triple glazing. Systems designed especially for triple glazing help achieve the low U-factors needed for the buildings of the future, without compromising esthetics and durability. Extended glazing pockets accept up to 50-mm (2-in.) glass thickness, and heavy architectural window (AW) Class hardware carries the added weight in casement, awning, and hopper vents.
Whether design calls for hermetically sealed triple-glazed IG units, or triple glazing with between-glass blinds for privacy and control of solar heat gain, modern systems can accommodate the most durable infill assemblies, orientation-tuned for maximum efficiency. Multiple-cavity low-conductivity argon gas fills and warm-edge spacers are available to further enhance performance.
Interior surface low-e
While not typically achieving thermal transmittance equal to triple-glazed IG units, the addition of an interior 'fourth-surface' pyrolitic hard-coat low-e coating on conventional double IG units sometimes represents a solid trade-off between cost, weight, and performance improvement. However, design/construction professionals should be aware that by lowering interior surface temperature, fourth-surface low-e coatings can adversely affect condensation resistance.
Suspended films
Suspended coated film (SCF) technology was first introduced to the architectural glazing market in in the early 1980s, before low-e glass coatings were readily available. Very low centre-of-glass U-factors can be achieved with SCF IG units without much added weight, which is especially important for the ease-of-operation of large double-hung or sliding windows.
Low-e-coated film reduces radiation heat transfer and, when tensioned, also sets up multiple cavities within the IG units, reducing convective heat transfer. Coated polyester films require great care in fabrication to avoid wrinkling and to help ensure IG unit longevity.
Solar heat gain co-efficient
Solar heat gain co-efficient (SHGC) is a measure of glass' ability to block energy transmission across the solar spectrum from ultraviolet through visible wavelengths to infrared. Permanent shading projections reduce SHGC by using a simple multiplier based on a 'projection factor' equal to the horizontal shading depth divided by the window height.
In most new commercial buildings, even in cold climates, the design team is trying to maintain high visible light transmittance (VT) to connect occupants to the outside, provide views, and exploit natural daylighting, while minimizing summer solar heat gain for energy efficiency. It is important to remember much of the load placed on a building's air-conditioning system comes from waste heat generated by artificial lighting. In conjunction with appropriate VT glass, photosensitive controllers can be used to turn off indoor lights when unnecessary.

Control the content you see on ConstructionCanada.net!
Learn More.