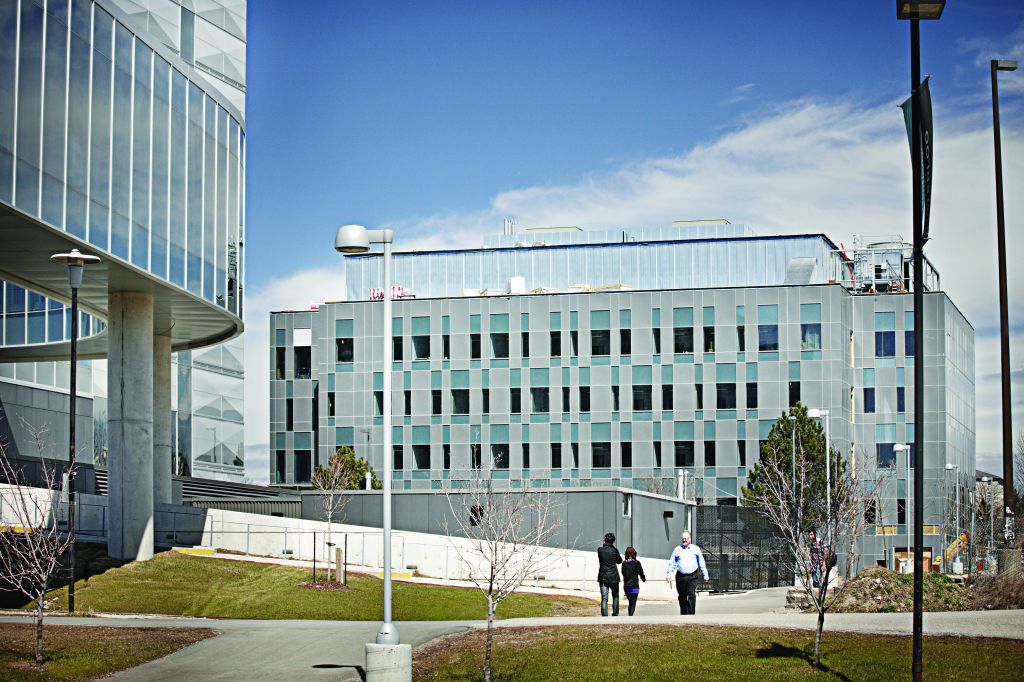 The University of Waterloo now has a dedicated building for chemical engineering research and expansion into areas of study including sustainable technologies, clean energy, and health.
Last month, the university unveiled its new five-storey, 10,684-m2 (115,000-sf) home for the Department of Chemical Engineering. Containing 48 labs, classrooms, and student space, Engineering 6 Building will allow further research into:
• developing technologies to recycle scrap tires;
• investigating how to incorporate wood and agricultural fibres into lightweight, renewable materials for the auto industry;
• creating new materials and processes to make fuel cells more reliable;
• constructing new sensors to monitor drinking water supplies; and
• developing a lineage informatics approach to cell culture analysis with applications for stem cell research.
Designed by Diamond and Schmitt Architects, the facility contains a double-height atrium with floor-to-ceiling glazing and a high-performance unitized curtain wall with varying window sizes that creates an animated pattern on the façade. The space will help accommodate the program's growth.
"Engineering 6 enables us to continue our innovative chemical engineering research and provides our students with leading-edge facilities that improve the learning experience," Adel Sedra, dean of engineering, told Construction Canada Online. "It provides students with new project space, faculty and graduate students with offices and labs for study and research, seminar and conference rooms for teaching and learning, and common space to promote interaction and discussion."