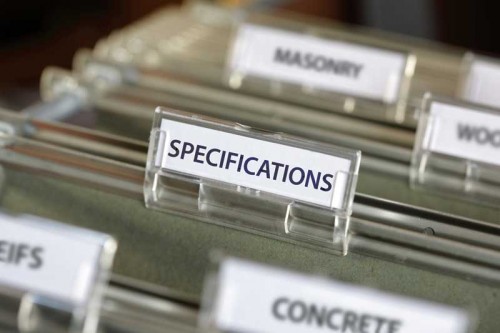 By Stephanie Fargas and Milenko Varjacic
When it is at its best, the architectural/engineering industry transcends geographical locations, social demographics, economics, and ideologies—it is a macrocosm of design professionals striving for excellence in the built environment. However, the evolution of technology, building practices, and globalization has created additional challenges within the industry. Further, many graduates coming out of colleges and universities lack the necessary technical expertise and managerial traits to succeed.
This article's authors are both new, emerging professionals within the building community. Fortunately, we have been able to overcome our fair share of challenges through mentorship. This is not only a process in which to transfer skills and knowledge, but also a collaborative relationship between two individuals working toward a common goal. It coexists as both informal and formal means of transmission of knowledge, guidance, and social support. Mentoring is integral in the development of young designers and a strategic investment ensuring the industry's longevity and success.
At the onset of our careers, we learned continuous learning is imperative for continual development. Our passion and commitment have motivated us to seek mentorship within our respective employments, but also through associations we have joined, such as CSC and the Toronto Construction Association's (TCA's) Young Construction Executive Club. Of course, even with the support of colleagues, there are still roadblocks to overcome.
This article outlines some of the greatest challenges to young professionals, including:
misconceptions of specification writing;
the steep learning curve; and
resistance to career growth.
Sorting fact from fiction
Throughout our academic studies and co-operative work terms, we discovered there are numerous myths about the specification writing profession. Specifiers were often viewed as curmudgeons reluctant to share their technical expertise. They were frequently regarded as antisocial individuals, who apparently preferred the architect to slip the drawings under the door than to engage in dialogue with the designers and engineers. Their ability to produce a complete project manual was compared to waving a magic wand: Tada! It magically appears!
One of this article's authors was lucky enough to do a co-operative work term under John Clinckett, FCSC, RSW, CCCA (Grand Valley Chapter). He quickly demystified misconceptions about specifiers, introducing professionals who defied all those stereotypes. The truth about specification writers is they are leaders and resources within a project and the industry. The best of them take tedious subjects—like the legalities of supplementary conditions or understanding the chemical compositions of products—and make them clear, concise, and comprehendible. Their ability to produce cohesive project manuals within tight time frames is worthy of admiration.
Climbing the learning curve
At the start of any specifier's career, there is a learning curve steep enough it can feel like a mountain. Infinite reference standards, continual information management, and the evolution of processes within the industry mean one never stops learning. We view our mentors at our design firms as 'sherpas,' and their continual guidance and mentorship have been instrumental in not only our professional development, but also our trekking of the insurmountable learning curve.
These mentors' genuine commitment to our nurturing has become an integral aspect of successfully advancing in our careers. Their methodology for mentorship includes various avenues such as biweekly meetings to discuss either technical and career issues or collaborative research.
Rick Adams, RSW, CET (Dialog), is currently serving as a mentor of one of the authors, facilitating informal learning through monthly technical meetings and career guidance. His approach to mentoring was to remain transparent, and he always encourages questions.
Gaining experience
On graduation, many entering the design world look to complement their theoretical knowledge with technical expertise gained through work experience. However, we found an eagerness to learn can be misinterpreted by others as self-gratification or pride. Often, young professionals are given limited opportunities within their placements—while this can be understandable, the situation can also prevent natural growth and career progression.
Bill Bradley (Adamson Associates Architects) served as the mentor of one of the authors, helping provide numerous learning opportunities and nurturing a desire to learn. He was able to use fresh-out-of-school theoretical knowledge and apply it to real project design scenarios. His commitment to the growth of new specifiers was inspirational—he pushed this author to broaden learning opportunities without limits. This has been vital in later discovering different avenues for career development and succession.
With young professionals entering into placements, they can be undermined by those who believe experience warrants more than education. It is important to remember education is the foundation to gain experience; both components complement each other. These resistant professionals religiously view the number of years of service as being the pinnacle of one's career. However, longevity does not necessarily translate to the amount of relevant work experience and credibility. In many cases, this resistance transfers to their attitude of resolving design situations—new ideas and methods are quickly rejected.
Brian Wolf, CCS (Cannon Design), took the initiative to mentor one of the authors in both technical and career development. He was able to see beyond the 'problem' of having only a few years of work experience and quantified it into the amount of relevant experience. Additionally, he understood how to see the strengths and weakness of someone new to the industry, facilitating this skill set into a means of implementing new ideas and instilling self-confidence.
Associations and advancements
Mentorship can also be acquired through external sources such as industry associations. These opportunities focus on developing social interactions as it pertains to career development. Through joining associations, such as CSC, we have had the opportunity to meet numerous individuals of various work experience, ideologies, and disciplines.
Two members of the Hamilton/Niagara Chapter—Terry Johnson, FCSC, and John Lake—have offered their direction and guidance into the importance of mentorship as it relates to volunteerism. Their continual mentoring has allowed both of the authors to provide assistance and begin to offer mentorship for the next generation of young professionals, thus supplementing to the succession of the industry.
CSC is a prime example of an association cultivating the importance of mentorship at both the chapter and national levels. It is one association that does not deter offering information and guidance to anyone seeking improvement.
Stephanie Fargas, BA Tech, is a graduate of Conestoga College Institute of Technology and Advanced Learning (ITAL). She has worked as a specifier since 2011, joining the Toronto studio of Dialog. Fargas guest lectures about the specification profession at various colleges throughout Ontario, and serves as a student liaison for CSC. She can be reached at sfargas@designdialog.ca.
Milenko Varjacic, BA Tech, is a graduate of both Sheridan and Conestoga Colleges. He has worked as an architectural technologist since 2006 at Adamson Associate Architects and joined Cannon Design in 2011. Varjacic serves as a student liaison for CSC. He can be contacted via e-mail at mvarjacic@cannondesign.com.

Control the content you see on ConstructionCanada.net!
Learn More.