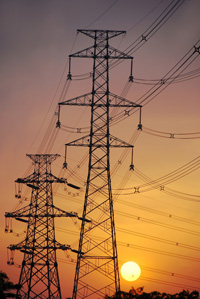 For the construction industry alone, Canadian investment into electricity infrastructure is expected to yield an average of $3.8 billion and 61,000 jobs annually over the next two decades. Spending in electricity generation, transmission, and distribution would also mean approximately $10.9 billion per year to real gross domestic product (GDP), according to the Conference Board of Canada.
Its report, "Shedding Light on the Economic Impact of Investing in Electricity Infrastructure," sponsored by the Canadian Electricity Association (CEA), suggests cumulative public and private investment in electricity infrastructure from 2011 to 2030 will total $347.5 billion, most of which will be for generation capacity. Across all industries, for every $100 million (inflation adjusted) invested in electricity infrastructure, real GDP will be boosted by $85.6 million and 1200 jobs will be created.
Determining future investments was accomplished by identifying all generation units operational, under construction, planned, or proposed. Based on the estimates of retirements and refurbishments, new construction was adjusted to ensure capacity increases aligned with future North American demand.
Transmission investment estimates were based on company and system operator long-term plans, and regulatory filings. Predictions for distribution investment were based on sustaining existing infrastructure and for meeting the requirements of expanding generation capacity.