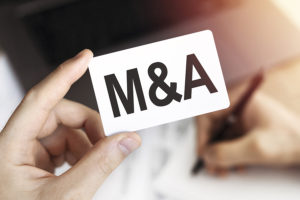 California-based Eco Innovation Group (ECOX), specializing in environmental technologies, signed a non-binding term sheet with Alberta corporation Spruce Construction Inc. and its shareholder to acquire its assets.
ECOX and Spruce Construction's shareholder, Timothy Boetzkes, have agreed to form a new Canada corporation named Spruce Engineering and Construction to deploy those assets in Canada, consisting of vehicles and equipment for the construction industry.
Under the term sheet, ECOX will own 85 per cent of Spruce Engineering and Construction. The Spruce Construction shareholder will own 10 per cent, and Patrick Laurie, interim CEO of the company's Canadian green technology development subsidiary, will own fiveper cent.
"The acquisition of construction assets in Canada is a concrete step towards generating revenue from the installation of our sustainable energy technology in Canadian homes and businesses," said Julia Otey-Raudes, president and CEO of Eco Innovation Group. "Our PoolCooled, and Glycerin Supercritical technologies will have its installation and maintenance structure built up and fully managed through Spruce Engineering. This will have the ability to streamline and create an efficient arm to effectively provide the strength needed to evolve and expand our products throughout North America."
ECOX also announced Laurie will serve on the board of directors of Spruce Engineering and Construction alongside Otey-Raudes and Boetzkes.
Under the term sheet, ECOX will pay Boetzkes one million shares of the company's restricted common stock for substantially all Spruce Construction assets, with an intended closing date of Aug. 15.
The new entity will assume approximately C$60,000 in debt from the predecessor.