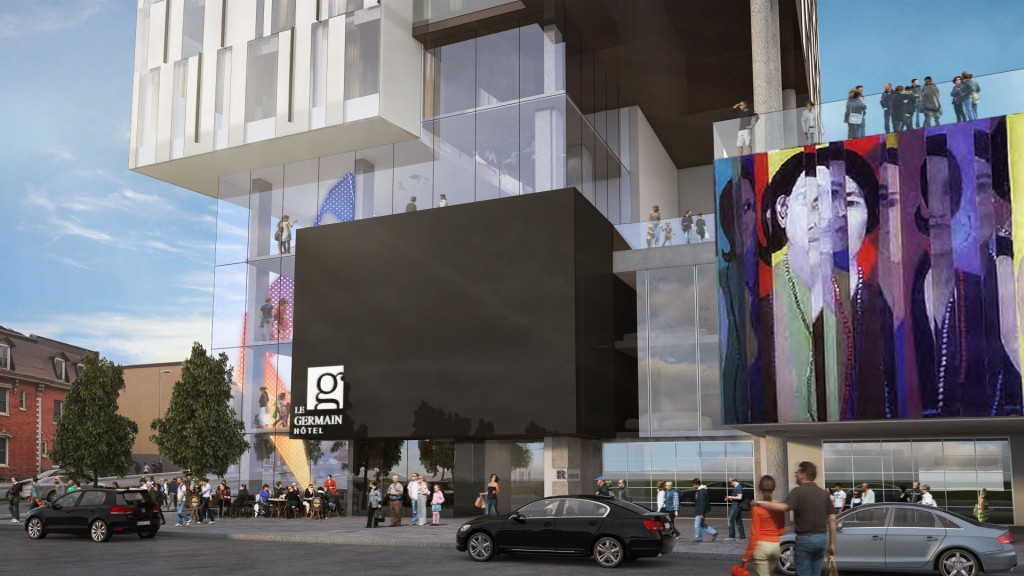 A new mixed-use complex has been announced as part of the Ottawa Art Gallery expansion and Arts Court redevelopment project.
The City of Ottawa has selected the consortium formed by Groupe Germain Hospitalité, DevMcGill, and EBC to construct the various elements of the project, including:
● 120-room hotel;
● 82 residences;
● 120-seat theatre;
● 250-seat multi-purpose room;
● four classrooms for the University of Ottawa;
● and art gallery.
A total of $60 million has been invested by the private sector, while $40 million has been supplied by the city and the University of Ottawa.
Designed by Groupe Régis Côté Architectes and Lemay Michaud Architecture Design, the hotel will occupy the first eight floors of the structure, while floors 12 to 20 will feature condominiums with 2.7-m (9-ft) ceilings and floor-to-ceiling windows. There will also be two levels of underground parking for residents and visitors.
The facility will be located near future stations part of the Ottawa light rail transit (LRT) project and is expected to be completed in 2017.