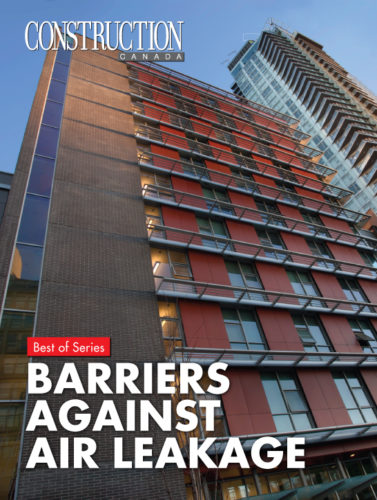 Construction Canada has announced the newest volume in its series of free, downloadable e-books. "Barriers Against Air Leakage" is a four-part pdf exploring advancements in assemblies that help keep exterior conditions outside where they belong.
Using practical examples, industry standards, technical studies, and lessons learned, this curated collection brings together popular technical articles from the magazine to help you:
understand Canadian air barrier standards (and how they differ from their U.S. counterparts);
apply new weatherproofing research from British Columbia to ensure resilient insulating concrete form (ICF) homes;
improve curtain wall performance in terms of condensation resistance; and
harness the attributes of exterior insulation and finish systems (EIFS) to help ensure energy-efficient buildings.
Download the "Barriers Against Air Leakage" e-book in two different formats—pdf or digital edition—by visiting https://www.constructioncanada.net/ebook/barriers-against-air-leakage-e-book.