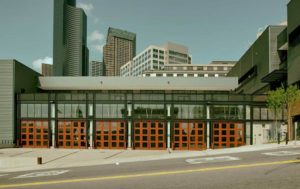 New automated door and gate operator standards have arrived in Canada. The new standard, American National Standards Institute/Underwriters Laboratories ANSI/CAN/UL 325, Standard For Safety For Door, Drapery, Gate, Louver, and Window Operators and Systems, has been adopted as the National Standard of Canada, approved by the Standards Council of Canada (SCC). It harmonizes Canadian and U.S. safety requirements for automated door and gate operators.
Learn how ANSI/CAN/UL 325 impacts your work at a lunch presentation on Sept. 11 in Toronto.
Door and Access Systems Manufacturers Association (DASMA) and the Canadian Door Institute of Dealers, Manufacturers and Distributors (CDI) worked as part of the UL 325 Standards Technical Panel to successfully publish ANSI/CAN/UL 325 as a joint Canada-United States National Standard. The technical panel also received input from approximately 40 U.S. and Canadian industry representatives.
This standard is expected to be published in the 2018 Canadian Electric Code, and over the next few years will likely be adopted by provincial regulators. In 2018, products certified by UL complying with the new standard will be available on the market.
This lunch and learn session would be of interest to anyone involved in the specification, installation, and manufacture of automated doors and gate operators.
The session is presented by LiftMaster, and sponsored by UL Canada. It takes place September 11, 12:00 p.m. to 2:00 p.m. at Underwriters Laboratories, 7 Underwriters Road, Toronto. Lunch is provided.
For details or to RSVP, contact SPECS@LiftMaster.com