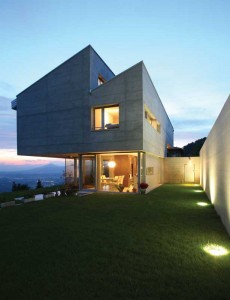 New cement for reducing emissions
Understanding concrete composition is critical because of longstanding and emerging environmental issues. Climate change is a much-discussed global problem; it can be caused by both natural processes and human activities, in particular those altering the atmosphere's chemical composition. The buildup of greenhouse gases (GHGs) is the primary cause for concern about climate change now and into the immediate future. (For more on the topic, see Environment Canada's site. Visit www.climatechange.gc.ca).
In recent decades, the Canadian cement industry has made significant progress in reducing GHG emissions through improvements in process and efficiency. Looking forward, further improvements are limited because carbon dioxide (CO2) production is inherent to the basic process of calcinating limestone, which is at the core of cement manufacturing.
With the demand for concrete worldwide estimated to double within the next 30 years, (For more, visit www.ecosmartconcrete.com). there is an increased need for the cement and concrete industry to develop sustainable solutions. Thus, the industry is continuously striving to find innovative solutions that reduce GHG emissions and air pollution. The recent introduction of Contempra—new carbon-efficient cement that reduces CO2 emissions by 10 per cent—and the increased use of supplementary cementitious materials (SCMs) are two key initiatives toward that end.
Listed as "portland-limestone cement" in Canadian Standards Association (CSA) A3001-08, Cementitious Materials Compendium, and CSA A23.1-09, Concrete Materials and Methods of Concrete Construction, Contempra is the branding used by members of the Cement Association of Canada (CAC). The CSA standards are referenced in the 2010 National Building Code of Canada (NBC), and this material is already widely available across the country.
Portland-limestone cement is manufactured by intergrinding a regular clinker with up to 15 per cent limestone—10 per cent more than in regular cement. As a result, using this material in concrete decreases CO2 emissions by 10 per cent when compared to conventional portland cement, while still delivering concrete's well-known strength and durability. (See "Portland-Limestone Cement: A More Sustainable Material for the Construction Industry," by Andy Vizer, P. Eng., LEED AP, in the May 2011 issue of Construction Canada. Visit www.constructioncanada.net and select "Archives.")
This new carbon-efficient cement will contribute to more sustainable construction and cleaner air in Canada. Once it is adopted for all suitable concrete applications, the industry expects it could  reduce Canada's GHG emissions by up to 900,000 tonnes annually—the equivalent to having 172,000 fewer cars on the road or planting more than 23 million trees.
Since this new type of cement is optimized to provide performance equivalent to regular portland cement used domestically, no significant changes should be required to concrete mix designs when using it. While new to the Canadian market, the cement has an extensive proven track record; it has been used in Europe in various commercial and residential applications for more than a quarter-century.
Manufacturing
The manufacturing process involves modifying the clinker and limestone proportions before the final grinding takes place. The limestone, being a softer material, is ground finer than the clinker; both of these ingredients are ground finer in Contempra than in regular portland cement. The particle size and distribution have a significant impact on the properties of the final concrete product.
The process of producing the proper size and distribution of particles is referred to as 'optimizing' the cement. The cement industry spent considerable resources in the last four years to optimize the properties of portland-limestone cement to be comparable to its regular counterpart. On average, the new clinker and limestone particles are smaller in size, producing a so-called particle packing effect, which will increase the concrete's resulting strength.
Further, the limestone is subjected to three quality assurance tests before manufacturing to ensure the new cement provides suitable performance.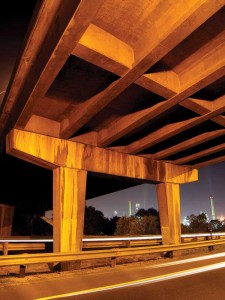 SCMs: what they are and how they help
Supplementary cementitious materials (SCMs) are substances interground with cement clinker to produce blended cement; they can also be directly added to a concrete mix as a complementary agent. They are waste products from other industries that would otherwise require disposal. In Canada, commonly used SCMs include fly ash, blast furnace slag, and silica fume.
Approximately 60 per cent of greenhouse gas emissions associated with cement production is irreducible process emissions that result from heating raw materials to form cement clinker. For each tonne of supplementary cementing materials used in place of pure portland cement, approximately one tonne of GHG emissions is avoided. This practice also has the added environmental advantages of:
reducing air pollutant emissions;
lowering energy consumption;
using materials otherwise destined for landfill; and
increasing production capacity without installing new kilns.
Since 2004, the country's cement industry has improved its clinker/cement factor—the proportion of pure cement—from 86 to 83 per cent. (For more on the topic, see Cement Association of Canada's site. Visit www.cement.ca). In 2008, the Canadian average clinker-to-cement ratio was 0.83; based on 2006 data, the global average clinker-to-cement ratio was 0.78.
Currently, the use of blended cements (with SCMs) to produce concrete typically replaces 20 per cent of the energy-intensive clinker that would otherwise be required to produce a cubic metre of concrete. In 2008, this alone resulted in a 1.4 million-tonne reduction in CO2 emissions in Canada. SCMs not only help reduce GHG emissions, but they are also often added to concrete to make the concrete mixtures more economical, durable, stronger and easier to place.
Conclusion
It is important, of course, to take advantage of various ways to make concrete 'greener,' but it is also important to ensure standards and specifications are being followed, as these guidelines and regulations are based on sound scientific research. According to CSA A 3001, Contempra includes up to 15 per cent interground limestone and the industry standard concrete includes up to 30 per cent SCMs, in some regions in Canada. The Ready-mixed Concrete Associations (RMCAs) in each region can help identify what the industry standards are for a specific region.
Better understanding of what is in concrete can help design/construction professionals further grasp the importance of recent manufacturing breakthroughs and foster a sense of understanding how the material can contribute to Canada's 2020 goal of reducing total greenhouse gas emissions by 17 per cent from 2005 levels. (For more information on this topic, see Canada's Action on Climate Change. Visit the website at www.ecoaction.gc.ca/climatechange-changementsclimatiques/index-eng.cfm).
Sherry Sullivan, MASc, P.Eng., LEED AP, is the director of transportation and built environment for the Cement Association of Canada (CAC). She was previously a concrete engineer with the Ready-mixed Concrete Association of Ontario (RMCAO) and a technical services representative for St. Marys Cement, where she gained extensive experience in the cement and concrete industries. Sullivan can be contacted via e-mail at ssullivan@cement.ca.

Control the content you see on ConstructionCanada.net!
Learn More.