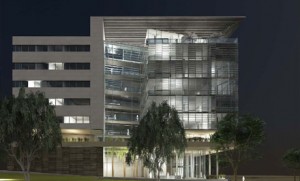 Montréal engineering-construction firm, Dessau Inc., is continuing its development in South America with the acquisition of Peru's SyZ Consultores Asociados SA.
Based out of Lima, SyZ specializes in designing hydroelectric and thermal generating stations, power transmission and distribution lines, and site supervision. The firm will now be able to offer customers a larger range of engineering services. Earlier this year, Dessau also acquired CEI in Colombia and MG Ingenieros SA in Chile.
The new partnership makes Dessau the second-largest consulting engineering firm in Peru, employing a total of 1000 employees across South America. The company also has offices in Algeria, Chile, Colombia, Costa Rica, Dominican Republic, and Trinidad and Tobago.
Katia Reyburn from Dessau told Construction Canada Online the firm's Canadian roots have had an impact on its South American projects.
"Dessau's continued international growth in engineering construction for major public infrastructure projects provides important opportunities for the export of Canadian architectural expertise," she said.
Founded in Canada in 1957, Dessau participates in more than 6000 projects annually.