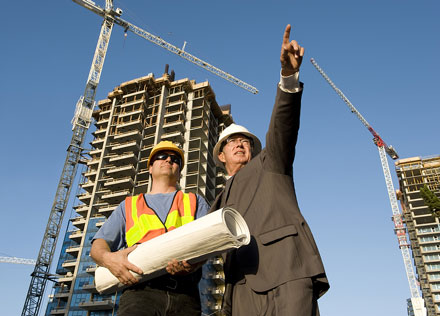 Based on a 2012 productivity survey, a new FMI report examines the efficiency of methodologies used by construction offices.
"The Science of Efficiency and Productivity: Construction 2.0 in the New Normal," by Gregg Schoppman, focuses on:
• lean construction (i.e. managing and improving processes with minimum cost and maximum value by considering client needs);
• building information modelling (BIM); and
• prefabrication/modularization.
Results from the survey, collected from executives at more than 100 construction firms, were used to determine the pros and cons of each methodology. The findings led Schoppman to conclude construction firms must be concerned with using more efficient procedures to remain competitive in the marketplace. He said the challenge will be getting construction industry workers and contractors to change their behaviours and adapt to new procedures.
While the study was based in the United States, Schoppman described the results as being applicable to the Canadian construction industry.
"To be candid, this is not an American-centred piece," he told Construction Canada Online. "It definitely transcends borders, and in some cases Canada is doing more progressive things in the execution arena. The three elements in thewhite paper are in fact very 'international subjects.' Modularization is big in Europe and the Far East and lean construction has its roots in Japanese production systems."
Schoppman concludes the 'best practices' are not specific to any country. He has been working with Ontario and Manitoba firms to implement these practices into their procedures and explains these Canadian clients have implemented the procedures successfully.