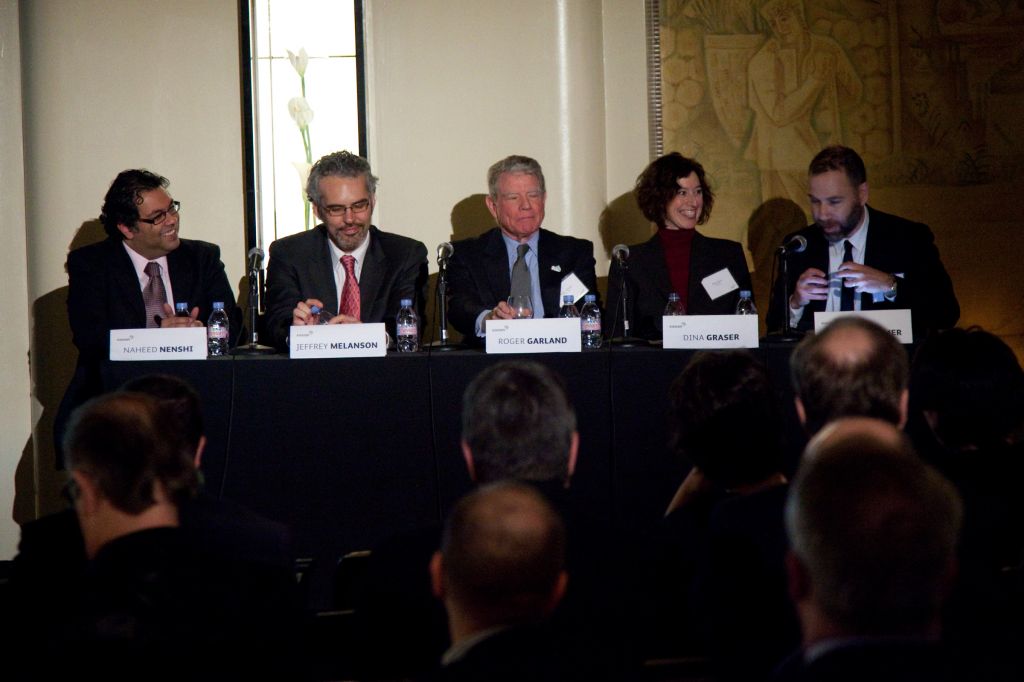 Canadian architectural/planning firm Kasian held its second annual Healthy Cities evening in Toronto last month, bringing together design professionals, corporate players, and city planners to discuss the future of the built environment.
Held in College Park's seventh-floor Art Moderne venue, the Carlu, the event assembled speakers from across the country to discuss how architecture interfaces with industry, sports, the arts, and transportation to shape urban environments.
Moderated by Richard Sommer, dean of the University of Toronto's John H. Daniels School of Architecture, Landscape, and Design, the panel included:
• Naheed Nenshi—Calgary's mayor;
• Jeff Melanson—executive director of Canada's National Ballet School;
• Roger Garland—chair of the Organizing Committee of the Toronto 2015 Pan/Parapan American Games; and
• Dina Graser—a director at Metrolinx, the group responsible for the Toronto region's road transport and public transportation.
Nenshi espoused the importance of neighbourhood diversity in terms of not only residential and commercial projects, but also ethnicities and economic classes. Graser, who also chairs the citizens' group, People Plan Toronto (which advocates for better urban planning and stronger community engagement), discussed another important aspect of urban planning.
"If a city can't move, how can people connect? Connectivity is the foundation of great cities," she said. "Toronto drivers already cope with one of the longest daily commutes in North America, and it's set to get worse."
For design professionals in attendance, the event served as a reminder that no building exists unto itself, but is rather part of a larger whole.
Kasian projects featured in Construction Canada include the University of Calgary's Child Development Centre, the British Columbia Institute of Technology's (BCIT's) aerospace campus in Richmond, and the Edmonton Federal Building.