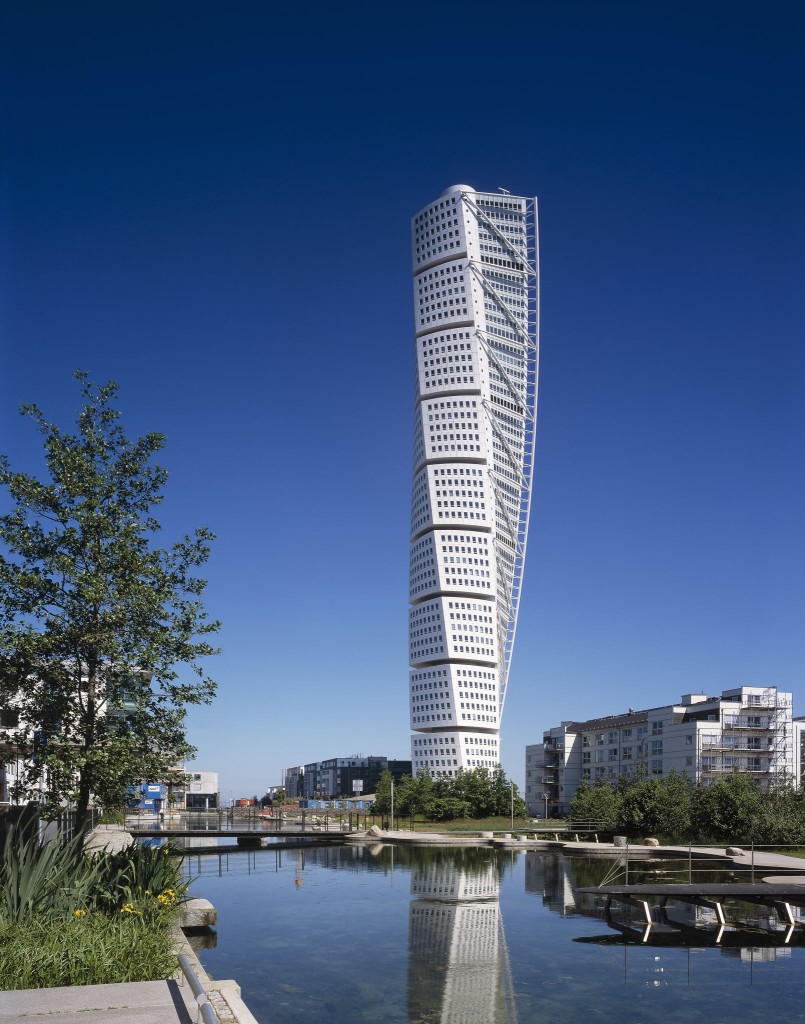 The Council on Tall Buildings and Urban Habitat (CTBUH) selected Malmö, Sweden's Turning Torso as the winner of its 10-year award.
The award allows an opportunity to revisit projects that have been operational for a decade and recognize those that have performed successfully across any number of criteria, including environmental, engineering performance, vertical transport, and iconography.
Turning Torso was completed in 2005 and was the first twisted skyscraper in the world. It rotates 90 degrees along its height in nine pentagonal sections. Its design was inspired by a white marble sculpture by Spanish architect, engineer, and artist, Santiago Calatrava. The 190-m (623-ft) building embodies Malmö's revival and Sweden's determination to lead the world in expressive, sustainable design typologies. To this day, it remains the tallest building in Scandinavia.
"Iconic, astonishing, and inspirational, the unusual building has had a deep influence in our industry and has added a unique feature to Malmö's skyline," said CTBUH trustee and managing director at Parsons Brinckerhoff, Vincent Tse. "Since this project was announced 15 years ago, architects worldwide have been inspired. It is without doubt that Turning Torso has greatly influenced the way tall building design has developed over the past decade especially with regard to 3-D geometric design."
Turning Torso will be featured in Best Tall Buildings and will receive its award at the 14th annual CTBUH awards symposium in Chicago on November 12.