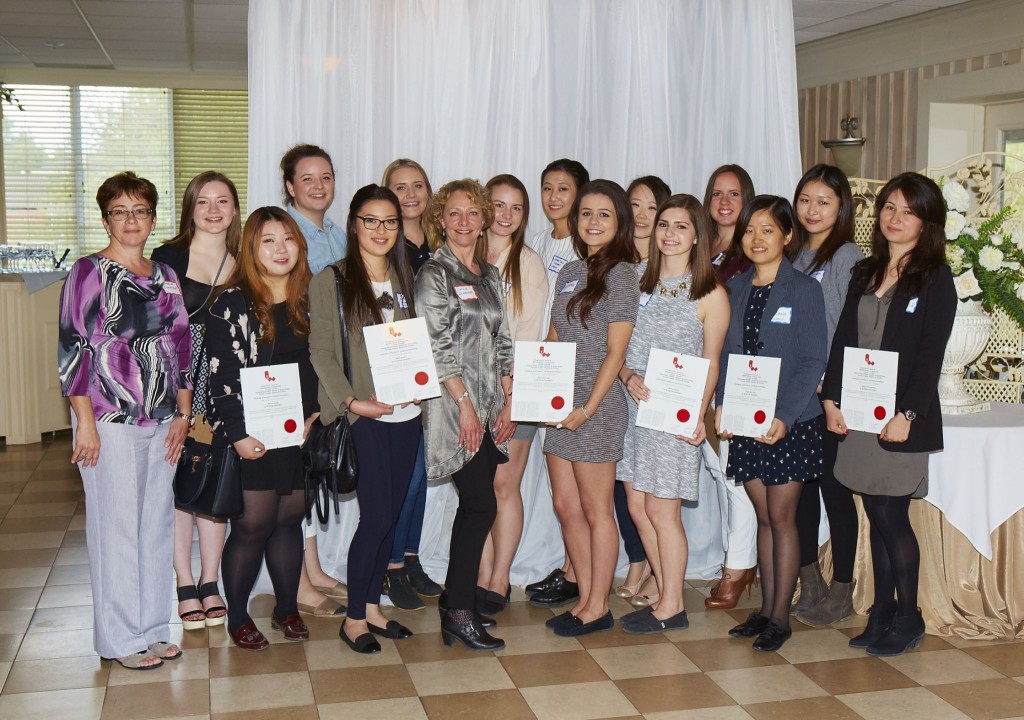 The CSC Chapters of Grand Valley and Toronto have announced the winners of their co-presented 2015 "Tapping the Future" Student Design Competition.
Open to those from schools in Waterloo Region, Toronto, and Hamilton, the second-annual contest asked participants to create a design with a focus on hospitality or entertainment: anything from a museum to a spa to a theatre. The site was an actual location—an old post office in the village of Hespeler, Ont., which is currently undergoing rejuvenation (making the project especially relevant).
"We dared them to dream—we decided not to impose any budgetary constraints," explained Cathie Schneider, one of the competition's co-chairs. "Although not real in the workplace, we took this approach because it accomplished two things. First, it allowed the students to be innovative, and secondly, it would encourage them to research the wide range of products available in the marketplace. We wanted it to be challenging but, we also wanted it to be fun!"
The competition requirements stipulated students select five product categories from a list of 10 and incorporate them into their design. They were also required to include one product specification.
The chapters received 20 entries representing four schools—Ryerson University, Sheridan College, Humber College, and George Brown College—with teams visiting Hespeler to get a better feel for their project.
The judging panel was made up of:
Brian Abbey (Adtek Building Consultants);
CSC immediate past-president Keith Robinson (Dialog);
Sanja Mrsa (Walter Fedy);
Betty Allensen (Allensen Interiors); and
Don Shortreed (DGS Consulting).
The competition winner, winning $2000, was Sound Wave—a team comprising Artemis Han, YingFeng Zhu, and Jenifer Solorzano. Second place (and $1000) went to Embody (Annie Feng, Kayley Mullings, and Sidney Tsao) while the third spot was claimed by Pr2Produce, with Olivia Carmichael and Miko Stagg splitting the $500 prize. Fourth and fifth were Aperature (Cole Barkman and Heejin Jeono) and Selvedge (Lindsay Klein, Emma Kulcsar, and Alessa Metzler), respectively. Further, a special additional award—the Eureka Award for Creativity—went to CMYK−The Comic Centre (Sebastian Jurksztowics, Jane Le, Veronica Rutkay, and Shannon Sun) for its out-of-the-box thinking.
All the students from these six teams receive a one-year membership to CSC, compliments of the association. Further, since the competition began, the post office has become the home of the Fashion History Museum—it will now display the winning entries.
The finalists were all announced at Grand Valley's first Connections Café—a video of the proceedings is available online.
Look for more information on the winning entrants in the September 2015 issue of Construction Canada, and a future web-exclusive feature article.