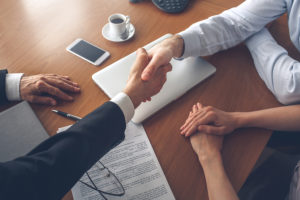 Construction Specifications Canada (CSC) has inked an exclusive deal with Building Systems Design (BSD), a provider of specification content and software for the AEC community through which BSD and CSC will now provide the Canadian National Master Specification (NMS) at www.specmarket.com, alongside BSD's SpecLink master specification content.
The alliance brings together two organizations with a shared vision for delivering innovation and advancements that not only enhance the quality of design and construction, but also drive efficiency throughout the process.
"BSD's vision for advancing construction specifications aligns nicely with our mission to provide progressive education and opportunities for the design and construction community," said CSC executive director Nick Franjic. "We are excited to work together in bringing CSC members and the Canadian construction industry a trusted source for comprehensive content and innovative software to make their day-to-day jobs easier and more efficient."
"CSC has shown a clear commitment to industry advancement and professional education, and has been an NMS provider for over 40 years," said Chris Anderson, CEO of BSD. "We're thrilled to collaborate with CSC to broaden access to high-quality content for firms working in the U.S. and Canada. "With BSD's SpecLink Cloud platform, customers will have access to the right content for the job, whether public or private, and will become the first database solution to enable access to Canadian and U.S. content within the same platform."
The NMS is the most comprehensive public works master specification in Canada. BSD also owns and maintains a master specification guide for private construction projects, available within SpecLink, a database driven specification software for specification writing and production.