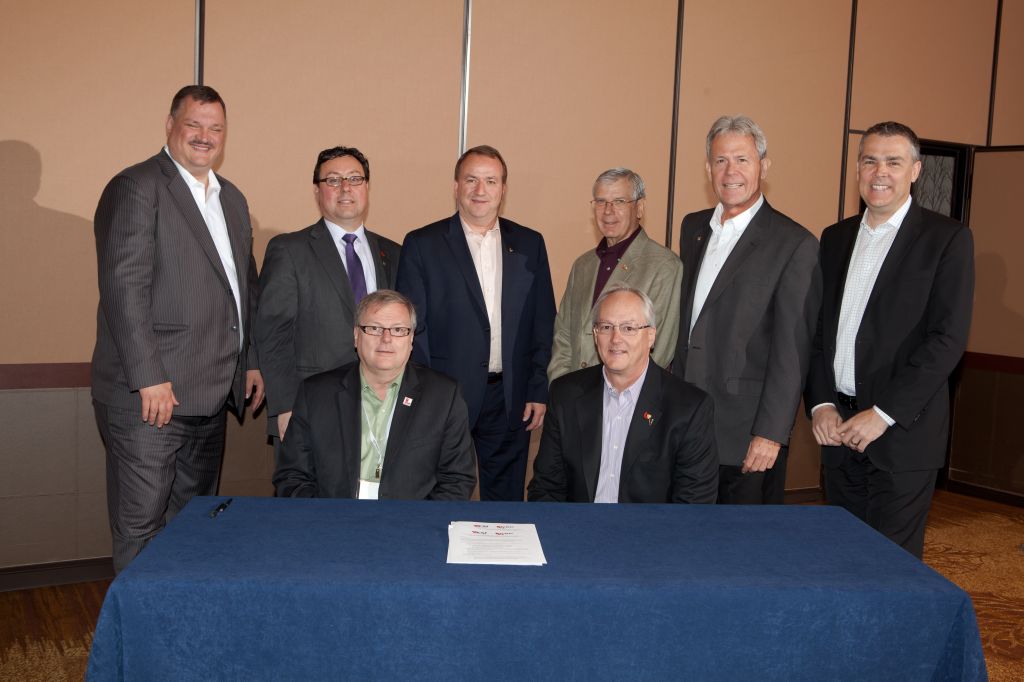 At the CSC National Conference in Calgary last month, the association reaffirmed its relationship with Construction Specifications Institute (CSI), ratifying the alliance with its U.S. counterpart.
On May 25, CSC's then-president Claude Giguère and CSI president Gregory J. Markling—along with respective executive directors Nick Franjic and Walt Marlowe—signed a five-year agreement that calls for the groups to co-operatively advance building information and construction project delivery across North America.
CSC and CSI's goals include improving their information exchange regarding:
building information and construction documentation practices, and construction technology;
members' skills and activities; and
the respective organizations' undertakings.
The agreement provides for reciprocal membership to senior elected and staff leaders, in addition to periodic joint meetings to share best practices and strategic plans. It also means sharing of various events and news, and investigating opportunities to develop new technical documents, reference publications, and other forms of education and communications, while still continuing the current relationship surrounding updates to tools such asMasterFormat.
In terms of providing CSC and CSI members with access to each other's products and services, the groups have also agreed to:
offer reciprocal member pricing for various activities and services;
develop appropriate agreements to co-sponsor, promote, and receive benefit from continuing education programs; and
encourage geographically close chapters to liaise and share information.