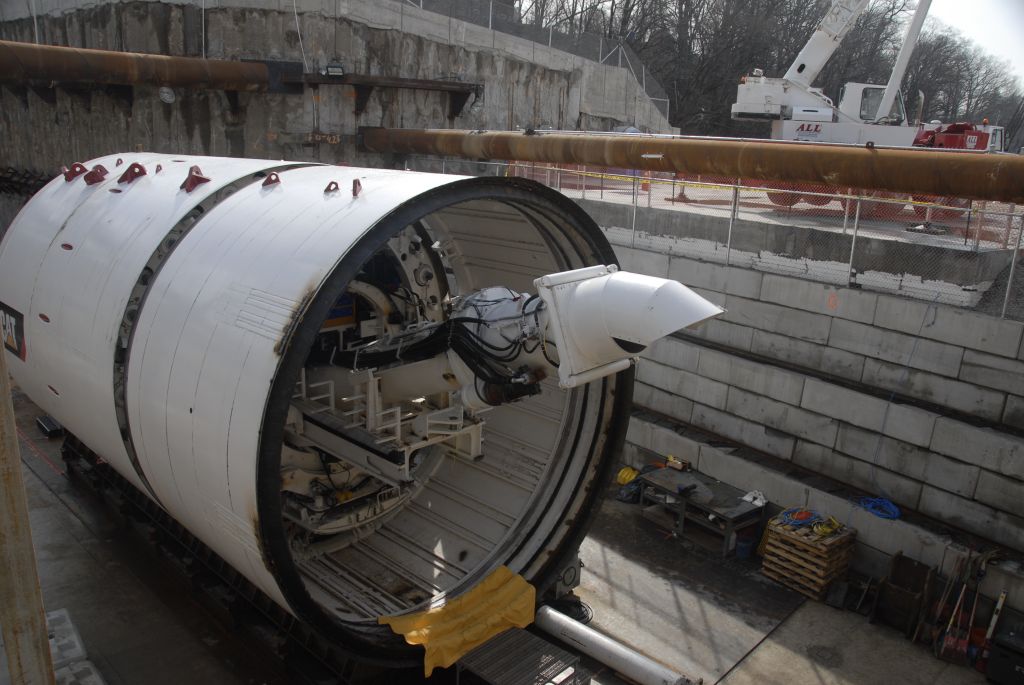 Toronto's Eglinton Crosstown light rail transit (LRT) line is progressing with tunnelling beginning at the eastern and western points of the track.
After an online contest to name the tunnel-boring machines, they were dubbed Dennis and Lea (to represent the Mount Dennis and Leaside neighbourhoods) and Don and Humber (for the nearby rivers). The machines will go through 10 to 15 m (33 to 40 ft) daily until completing the 10-km (6.2-mi) underground track.
In total, the line will run approximately 19 km (11.8 mi) across Toronto's Eglinton Avenue, with more than 25 stops across the line. Access to three subway stations, 54 bus routes, and provincial GO Transit service is also part of the plans for the LRT. The goal of the crosstown line will be to decrease congestion on the roads and improve public transportation for commuters.
"Our government is moving forward with the largest transit investment in a generation to get the region moving," said Minister of Transportation and Infrastructure, Glen Murray. "The new Eglinton Crosstown LRT line will get commuters to work, school, and play faster than ever before—up to 60 per cent faster than today."
This project is expected to be operational in 2020. It is part of the overall $8.4 billion transportation improvement initiative, The Big Move, by Metrolinx and the Ontario government.