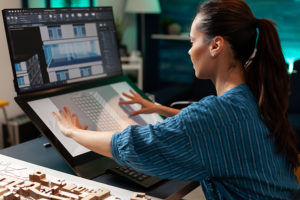 A national survey conducted by Construction Canada suggests the country's building community has adapted well to working from home. More than 85 per cent of respondents belong to a workplace where remote work is at least an option, and comments say they appreciate how it removes "the burden of commuting," while providing an opportunity to fully "unplug from work" at the end of the day.
Drawing data from hundreds of respondents from across the nation, the survey also suggests a growing optimism regarding the end of the COVID-19 pandemic. Approximately 42 per cent said their company's profitability has increased over the last five years, and 52 per cent expect it will only get better over the next five years. However, concerns remain about a growing manpower shortage, supply line interruptions, and the looming possibility of a global economic recession.
For more on the 2021 Industry Survey, watch for the June issue of Construction Canada.