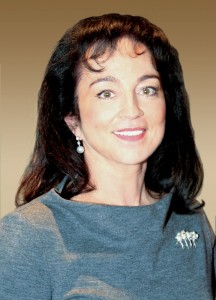 For the second year in a row, Construction Canada publisher Ellen Kral, CEO of Kenilworth Publishing, has been named one of the country's top female entrepreneurs by Profit and Chatelaine magazines.
"I'm very excited to once again have been chosen as one of Canada's Top Women Entrepreneurs," Kral told Construction Canada Online.
"It is a privilege to be included among the ranks of these highly successful and accomplished women. It is in part thanks to the great team with which I have surrounded myself that makes this honour possible," she explained. "Kenilworth's success can be attributed to our commitment to excellence in producing a quality product that resonates with our readers and advertising clients."
The 14th annual W100 ranking of Canada's Top Female Entrepreneurs celebrates the achievements of female entrepreneurs and their contributions to the Canadian economy. Entrants are ranked by a combination of their business' size, growth rate, and profitability.
"The women of the W100 offer 100 shining examples of Canadian entrepreneurship," said Ian Portsmouth, publisher and editor-in-chief of Profit. "They have achieved their elite status by creating valued products and services, applying deft management skills, and exercising the determination required to succeed in today's business environment."
Published in the November issues of Profit and Chatelaine (and online at PROFITguide.com), the W100 is Canada's largest annual celebration of entrepreneurial achievement by women.