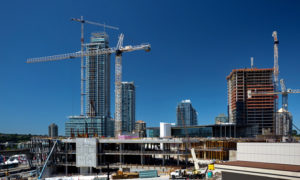 The Canadian Construction Association (CCA) supports the decision to keep federal construction project sites open and the workforce employed in projects involving defense, security, infrastructure, and the administration of justice and government where compliance with COVID-19 health and safety protocols and the guidance of public health authorities can be maintained.
The construction sector is one of Canada's largest employers and will be a major contributor to the country's economic recovery. The industry, 70 per cent which are small and medium-sized enterprises (SMEs), employs more than 1.5 million Canadians and contributes seven per cent of Canada's gross domestic product (GDP), CCA said in a press release.
The continuation of critical federal infrastructure projects demonstrates the importance of the industry's role in delivering these projects while maintaining the health and safety of workers, their families, and communities as our top priority, CCA added.