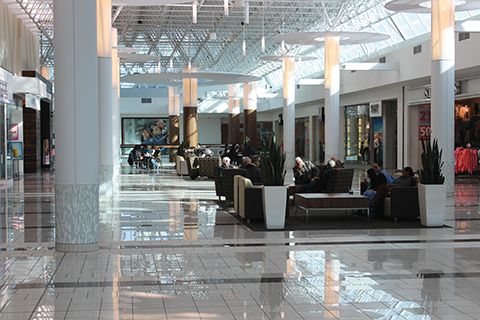 By Keith Robinson, FCSC, RSW, LEED AP
There is a great deal of confusion in the world of flat concrete floor surfaces. On one side of the discussion are the people who place concrete floors—the concrete floor finishers. As a Work Results-based component of the final construction, they obtain guidance about what is or is not 'good' concrete floor finishing from reference standards such as Canadian Standards Association (CSA) A23.1, Concrete Materials and Methods of Concrete Construction, and CSA A23.2, Test Methods and Standard Practices for Concrete, and from the American Concrete Institute (ACI) Manual of Practice documents ACI 117, Specifications for Tolerances of Concrete Construction and Materials, and ACI 302.1R, Guide for Floor and Slab Construction.
In the world of concrete floor finishers, the results of their work are easily quantified through measurement criteria contained in ASTM E1155, Standard Test Method for Determining Floor Flatness (FF) and Floor Levelness (FL) Numbers, and ASTM E1486, Standard Test Method for Determining Floor Tolerances Using Waviness, Wheel Path, and Levelling Criteria. The referenced standards and measurement criteria are supported by the Concrete Floor Contractors Association of Canada (CFCA). The group holds its members accountable for providing concrete finishing to the CSA A23.1 requirements for overall F-number tolerances for flatness and levelness. Based solely on these requirements, everything in the world of concrete floor finishers appears perfectly controlled and achievable.
On the other side of this discussion, however, there are those who install floor finishes. These flooring installers include a wide range of trades ranging from soft surfaces such as carpeting to hard surfaces such as tile. This group is as diligent about its Work Results as the concrete floor finishers, and also has a set of binding standards, provided from the various associations and manufacturers governing the components of the work for which they are responsible.
Flooring installers are governed by the same CSA and ACI reference standards and ASTM testing criteria listed for the concrete floor finishers, but are usually asked to meet more restrictive measurement requirements. This difference in standards is where a problem starts to become apparent. It raises the question, who is responsible for achieving required floor tolerances for installed finishes? This author has been around for a few years, and remembers a time when construction practices differed from those commonly accepted today as being standard.
To understand what is different now compared to then, we need to explore applicable tolerances, and perhaps become more tolerant of the differences encountered between the level of concrete finishing provided by the concrete floor finishers, and the expectations of the flooring installer. However, we also need to understand the changes to floor finish products that are altering the expectations for reasonable floor flatness and levelness used in the past.
The structural tolerance
Table 12 of CSA A23.1 (shown in Figure 1) states clearly what we can expect for slab and floor finishes. It includes an exception on levelness for elevated slabs—tolerances for FL do not apply for that installation condition.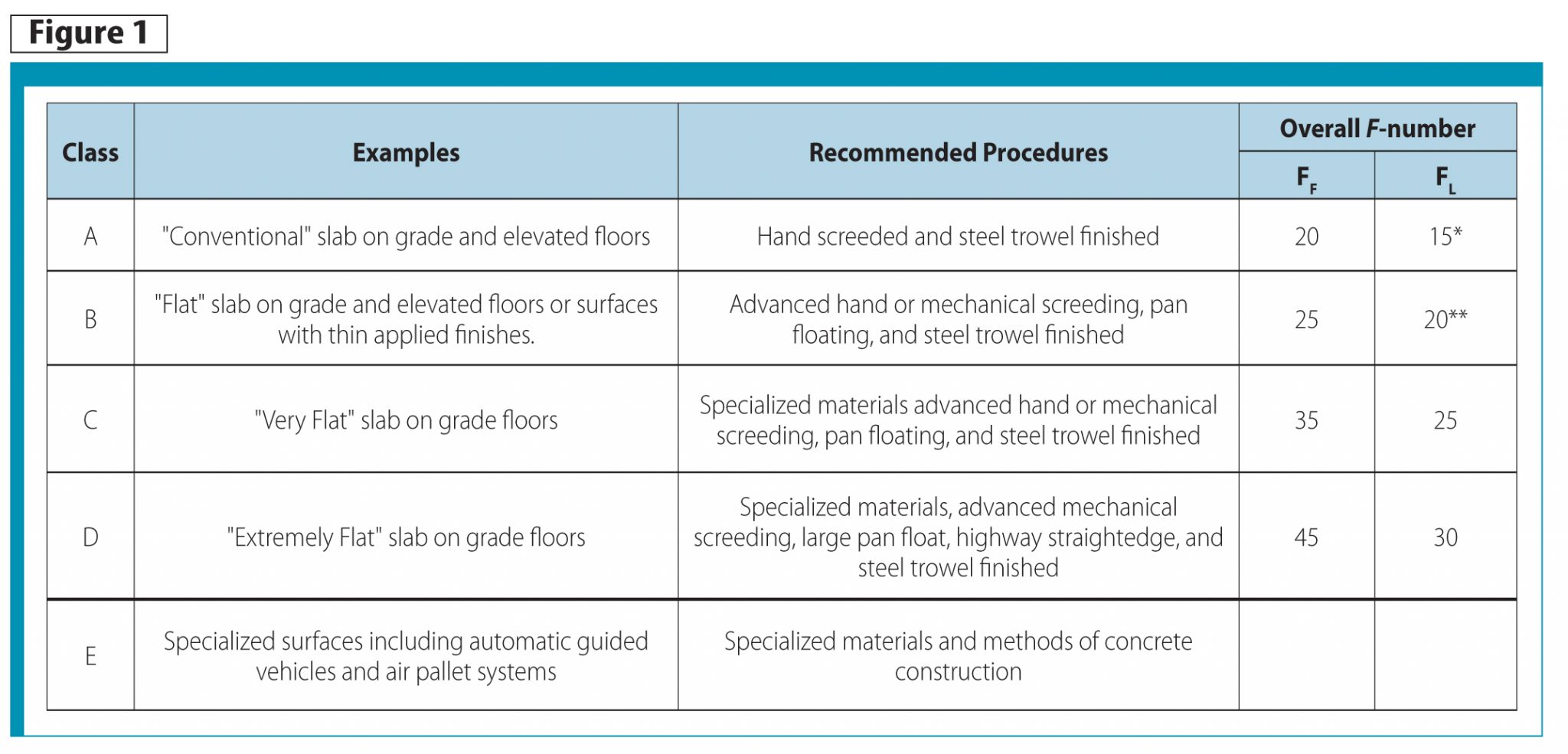 Control the content you see on ConstructionCanada.net!
Learn More.