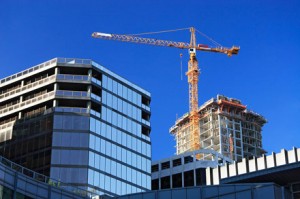 Commercial and industrial construction revenues will return to almost pre-recession levels due to increased spending, according to the Conference Board of Canada's Winter 2011 forecast.
"Following two years of decline, industry revenues and profits are on the rise again," said Michael Burt, associate director of Industrial Economic Trends. "The industry's recovery would be even stronger were it not for a slowdown in institutional spending as government stimulus measures come to an end."
Institutional construction spending will decline by almost six per cent this year. However, investment in commercial and industrial space is growing as U.S. retailers' increasing interest in Canada is filling retail space and boosting construction intentions. Additionally, spending on industrial space has been surprisingly strong considering the manufacturing recovery remains weak.
Industry costs are also rising. Wage growth in the industry is accelerating, and prices for building materials (especially products that rely on oil as an ingredient) are increasing. Costs will grow by 2.4 per cent this year and are expected to rise by an average of 5.6 per cent annually over the next four years.
Industry revenues will reach $49.5 billion this year and are expected to surpass their pre-recession peak of $50.4 billion in 2012. Pre-tax profits will also begin to improve starting this year, rising from $922 million in 2010 to $1.3 billion in 2011. However, costs and competitive pressures are expected to keep industry profits below pre-recession levels.