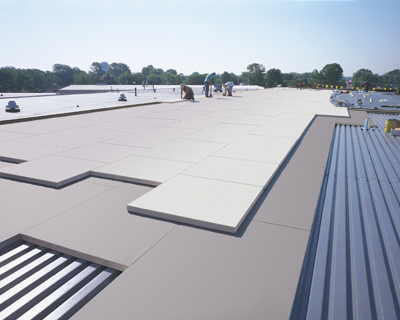 A recent standard adoption has made the National Building Code of Canada (NBC) more consistent with other North American codes when it comes to test methods for measuring long-term thermal resistance (LTTR) of polyisocyanurate (polyiso) foam insulation.
The implementation of Underwriters Laboratories of Canada (CAN/ULC)-S704-11, Standard for Thermal Insulation, Polyurethane, and Polyisocyanurate Boards, Faced, references the test method CAN/ULC-S770-09, Standard Test Method for Determination of Long-term Thermal Resistance of Closed-cell Thermal Insulating Foams—making the test methods for measuring LTTR uniform throughout Canada and the United States.
South of the border, polyiso manufacturers use ASTM C1289, Standard Specification for Faced Rigid Cellular Polyisocyanurate Thermal Insulation Board, to predict LTTR. This standard includes the CAN/ULC-S770-09 test method.
"Our members have been working with standard-setting organizations throughout Canada and the United States to ensure the most transparent performance standards are available to the marketplace," president of Polyisocyanurate Insulation Manufacturers Association (PIMA), Jared Blum, told Construction Canada Online. "We are pleased the NBC in Canada has adopted CAN/ULC-S704-11 and CAN/ULC-S770-09 and it is in harmony with ASTM C1289."