By Margaret Bezdan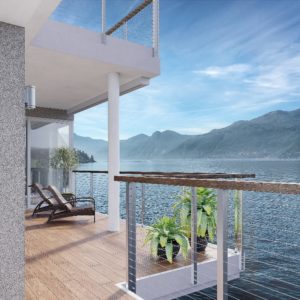 Earlier this year, Prince Edward Island became the latest province to adopt the changes pertaining to guard requirements made in the 2015 National Building Code (NBC). Most restrictions on guard infill designs were removed in NBC, effective March 29, 2015.
Adopting these code changes permits industry professionals to offer consumers a broader choice in guardrail designs. To date, British Columbia, Alberta, Saskatchewan, Nova Scotia, and Yukon have already adopted the code changes.
Rationale for code changes
Restrictions to guard design with the intent to limit climbing were introduced by way of articles in NBC 1975 and applied only to guards around balconies in Part 3 residential buildings. At that time, these articles were not supported by any documented injury data related to a particular guard infill.
During the subsequent editions of NBC, the scope of the articles was expanded to include more locations, again without being supported by evidence (statistics, hospital reports, or documented incidents). With increasing restrictions in guardrail design, industries across Canada experienced sustained negative economic impacts, and design freedom for consumers was highly limited. During this time period, the United States had no 'climbability' restrictions for guardrails. Cable rail and flatbar remained a common guard infill south of the border.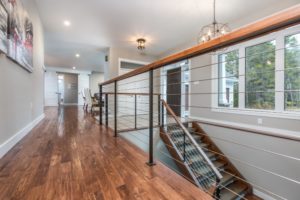 When research by the National Research Council (NRC) was completed, it revealed there was no justification to NBC articles pertaining to 'climbability'—evidence could not be provided to attribute injuries of children to 'climbability' of guardrails in either Canada or the United States. This was a welcome relief to the design and construction industry and confirmed the widely held belief that 'climbable' guardrail designs were safe.
With a lack of evidence to support the articles, industry proponents pursued the change that is reflected in NBC 2015. The committees involved determined the code provisions were restrictive, negatively impacting architects, interior designers, and builders who regularly design and build guardrails, and that those provisions should be changed. The new code, now more evidence-based and developed through sound research, is similar to building codes in the United States (and Australia); it continues to keep Canadians safe while allowing greater design freedom to architects and interior designers.
Design freedom for guardrails
The NBC 2015 updates to guardrail requirements present a new opportunity for design freedom without increasing costs and reducing building inspectors' workloads, making it somewhat unique from other code changes that often resulted in the opposite.
The key benefit to the change to the building code is Canadians have a wider selection of guard infills. Architects, interior designers, and builders can now benefit from the freedom of choice in horizontal and ornamental railing designs, including cable railing, flatbar, cross tube, and European-inspired ornamental styles. Consumers will now be able to enjoy guards that are safe, practical, and esthetically pleasing in the places they live, work, and play.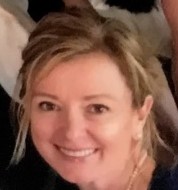 Margaret Bezdan is president of Bezdan Sales, an architectural railings company established by her father in 1960. She successfully led a group of industry proponents in pursuing research and evidence to support new code changes and greater design freedom for guard infill. She can be reached at margaretb@geobezdan.com.