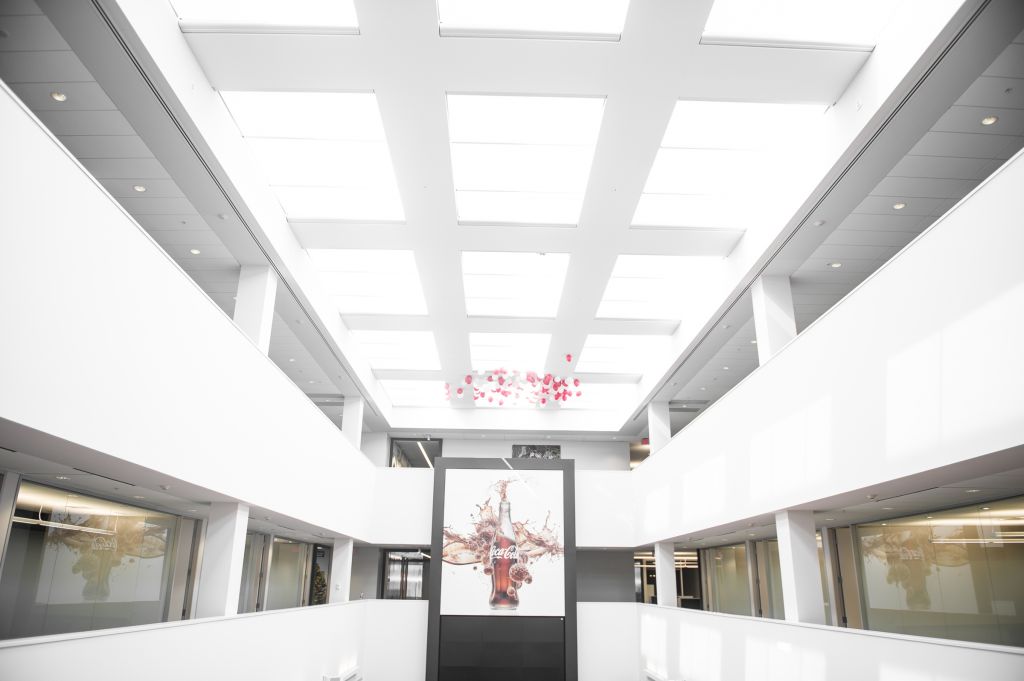 The head office of Coca-Cola Canada has relocated to a newly constructed office space in Toronto's east end.
Constructed atop the Toronto Sun's existing office, a three-storey, 9290-m2 (100,000-sf) glass building now houses the company's operations, while bottling and distribution takes place in a Brampton facility. The addition was designed by Pellow+Associates Architects.
The new design focuses on reduced commuting time for many of its 400 employees, and more energy-efficient design elements. Extensive daylighting is seen throughout the building's 36 meeting rooms and various common areas.
Overall, the mixed-use building contains 9290 m2 (100,000 sf) of retail space, and 25,083 m2 (270,000 sf) of office space.