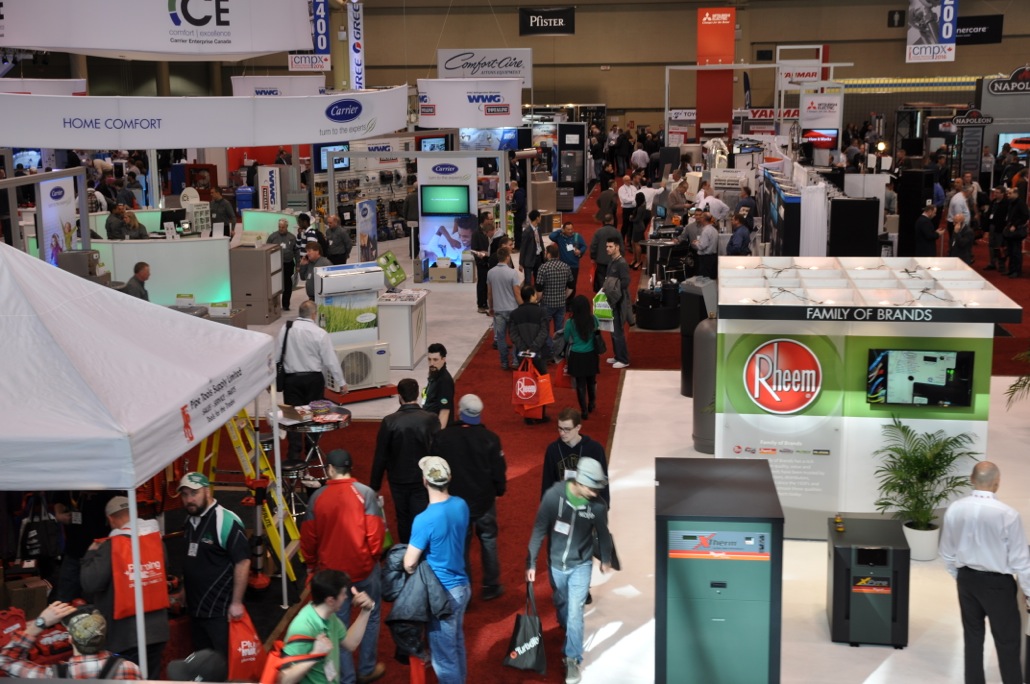 The Canadian Mechanical and Plumbing Expo (CMPX), held on March 16–18 at the Metro Toronto Convention Centre, experienced an increase in key attendance categories, including contractors by 14 per cent and consulting engineers by 73 per cent.
The expo, which included a trade show and learning forum, was a success with a sold-out showroom floor with more than 1000 booths, near sold-out attendance at new keynote breakfasts held every morning on important industry issues, and the introduction of the CMPX Show Floor Theatre, which held the learning forum sessions.
There were also a record number of buses sponsored by industry wholesalers that brought their contractor's customers to the show, and more than 100 new products on display for potential buyers.
The next show will take place March 21–23, 2018.