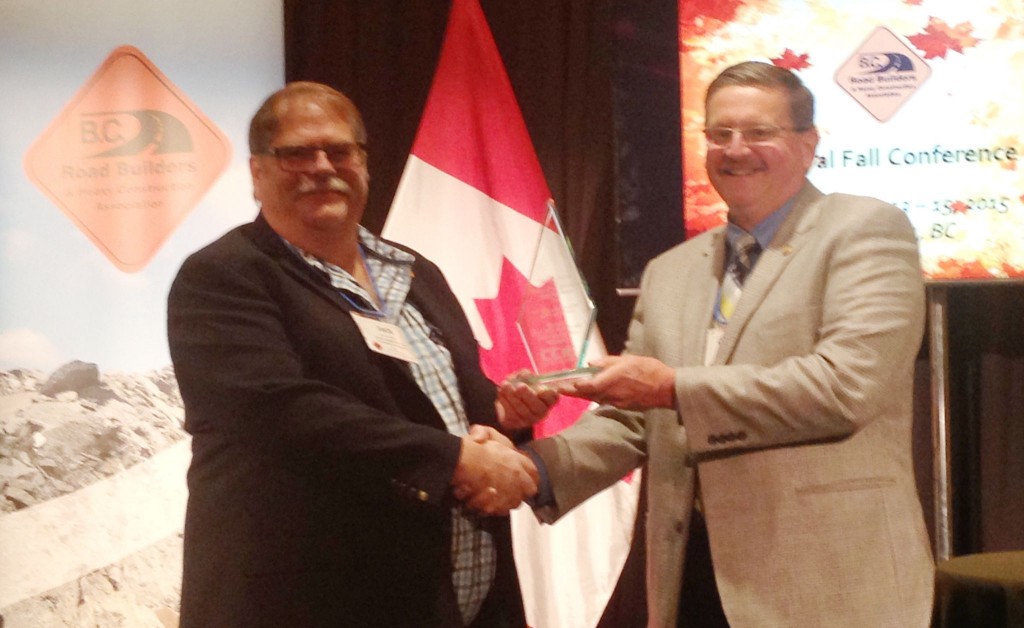 The Canadian Council of Independent Laboratories (CCIL) honoured Todd Strynadka and the B.C. Road Builders and Heavy Construction Association with its leadership award for safeguarding the public and the environment.
Strynadka and the association were recognized for their leadership roles in helping CCIl establish lab certification programs in British Columbia for asphalt and aggregate testing.
"Todd was an early advocate of certification and his unwavering support and tireless commitment to the program helped make it a reality," said CCIL president, Gordon Leaman. "The B.C. Road Builders was also a positive force in promoting laboratory certification in the industry."
Certification is critical to the construction industry and it gives more contractors and owners confidence in the findings, reduces disputes and project delays and results in better decision-making. It ensures a lab and its staff meet competency standards and its test results are precise, accurate, and reliable.
There are 330 CCIL facilities across Canada. The largest lab certification company in Canada, it certifies asphalt, aggregate, and concrete for highway construction materials. In British Columbia, these programs have been successful with 66 labs and 588 technicians certified.
The awards were presented at the fall conference of the B.C. Road Builders in Kelowna. Both Strynadka and Road Builders' president Jack Davidson were in attendance and accepted the award.