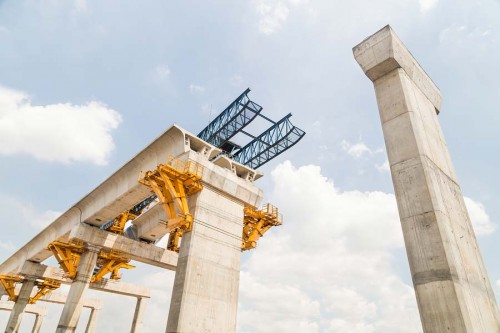 The Canadian Centre for Economic Analysis (CANCEA) recently released a study that examined the long-term economic impact of Ontario's 10-year, $130-billion infrastructure plan. It found investment will be much greater than previously expected.
The CANCEA team, led by Paul Smetanin, used unique, agent-based modelling and found public infrastructure investments generate an economic return on real gross-domestic products (GDP) almost eight times as large as the impact predicted by traditional economic models. They used a research technique known as 'Prosperity at Risk,' which is a framework for modelling a dynamic system by means of individual agents (i.e. autonomous individual, firm, or organization) and their interaction with each other.
"Investing in Ontario's Public Infrastructure: A Prosperity at Risk Perspective" also found every $1 billion invested in infrastructure as part of Ontario's 10-year, $130-billion plan would generate $1.7 billion in provincial tax revenue.
"We are very proud of this research," said Smetanin. "We hope it helps inform the broader discussion about how investment in our public infrastructure can be a catalyst to promote long-term prosperity."
To read the report, click here.