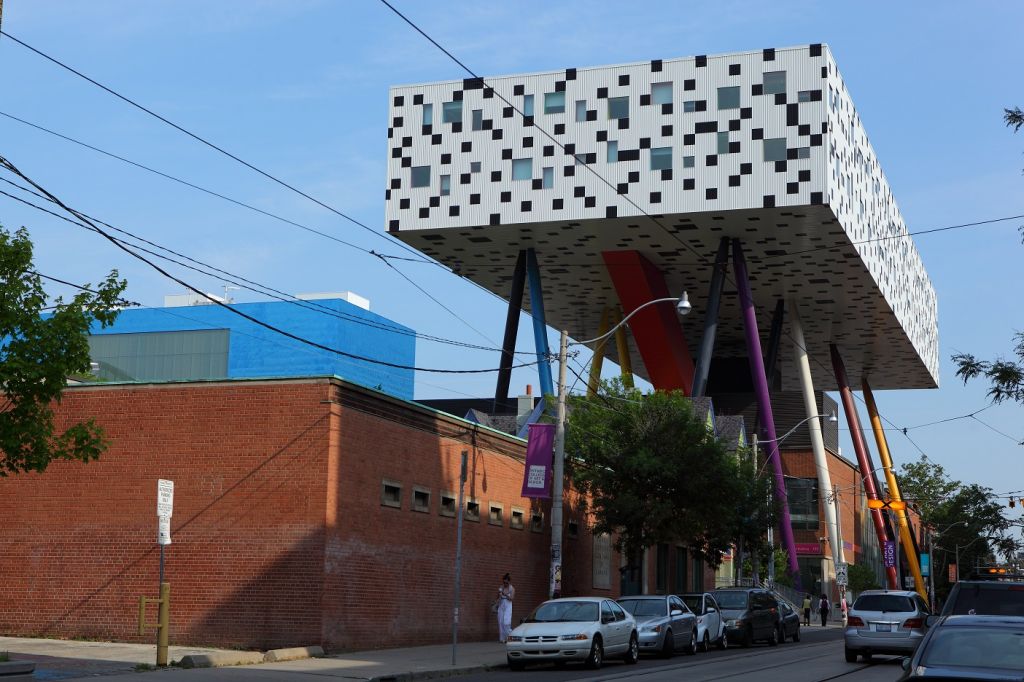 Toronto's Sharp Centre for Design at Ontario College of Art and Design (OCAD) has been ranked one of the world's most spectacular university buildings.
Emporis, the international building data provider, recently named the project, jointly designed by Will Alsop, of Alsop Architects, and Robbie Young + Wright Architects, to its Top 13 list. The centre was part of a $42.5 million redevelopment in 2004. Its 'table-top' superstructure has become a landmark in the city, and houses the college's Faculty of Design programs in two storeys of teaching space. The 'table-top' stands 26 m (85 ft) above ground level on 12 legs and the teaching space is connected to the facility below by an elevator and stair core.
Other university facilities included in Emporis' list are:
Biblioteca Central, Universidad Nacional Autónoma de México (Mexico City, Mexico);
Bradfield Hall, Cornell University (Ithaca, New York);
Campus Luigi Einaudi, Università Degli Studi Di Torino (Torino, Italy);
Faculty of History, Cambridge University (Cambridge, United Kingdom);
Mode Gakuen Cocoon Tower, home to three educational institutions (Tokyo, Japan); and
Swanston Academic Building, RMIT University (Melbourne, Australia).
Click here for the complete list.