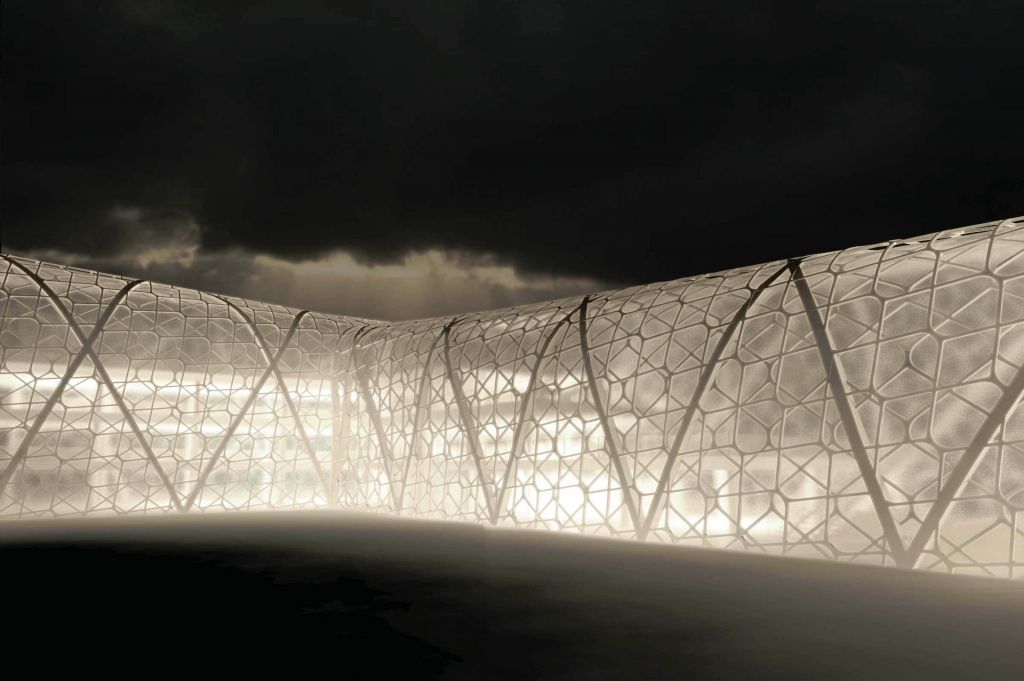 A Montréal project won first place in the "Open" category in the 2010-2011 Steel Design Student Competition by the Association of Collegiate Schools of Architecture (ACSA) and the American Institute of Steel Construction (AISC).
"Lacing the Gaze: Public Library and Cultural Centre for NGD, Montréal, Canada," was submitted by Yekaterina Artemchuk from McGill University, with faculty sponsor Martin Bressani. It was the winner from over 1500 student participants from 73 schools of architecture from Canada and the United States.
The jury said the project "is a simple structural idea integrated into the skin of the design, which is full of strength and delicacy. It contrasts the concept of using structural steel in a fragile way that shows the characteristics of steel even though it is strong and can be bent."
The program challenges students, working individually or in teams, to explore various design issues related to the use of steel as the primary structural material in design and construction. The "Open" category allows students to design any building type with the goal of maximizing flexibility.
Other winners included:
• "Homeless Assistance Help Center…mobile" by Igor Bialorucki from Warsaw University of Technology/University of Detroit Mercy;
• "Resource Tent" by Iroha Ito from Louisiana Tech University;
• "Ribbons Connecting Homelessness to Society" by Martin Bouvard from the University of Nebraska-Lincoln;
• "Milwaukee Industrial Exhibition Center" by James Hinze from the University of Wisconsin-Milwaukee; and
• "arno. Botanicaline" by Kwan Lui from the New Jersey Institute of Technology.
For more information, visit www.aisc.org/studentdesign.