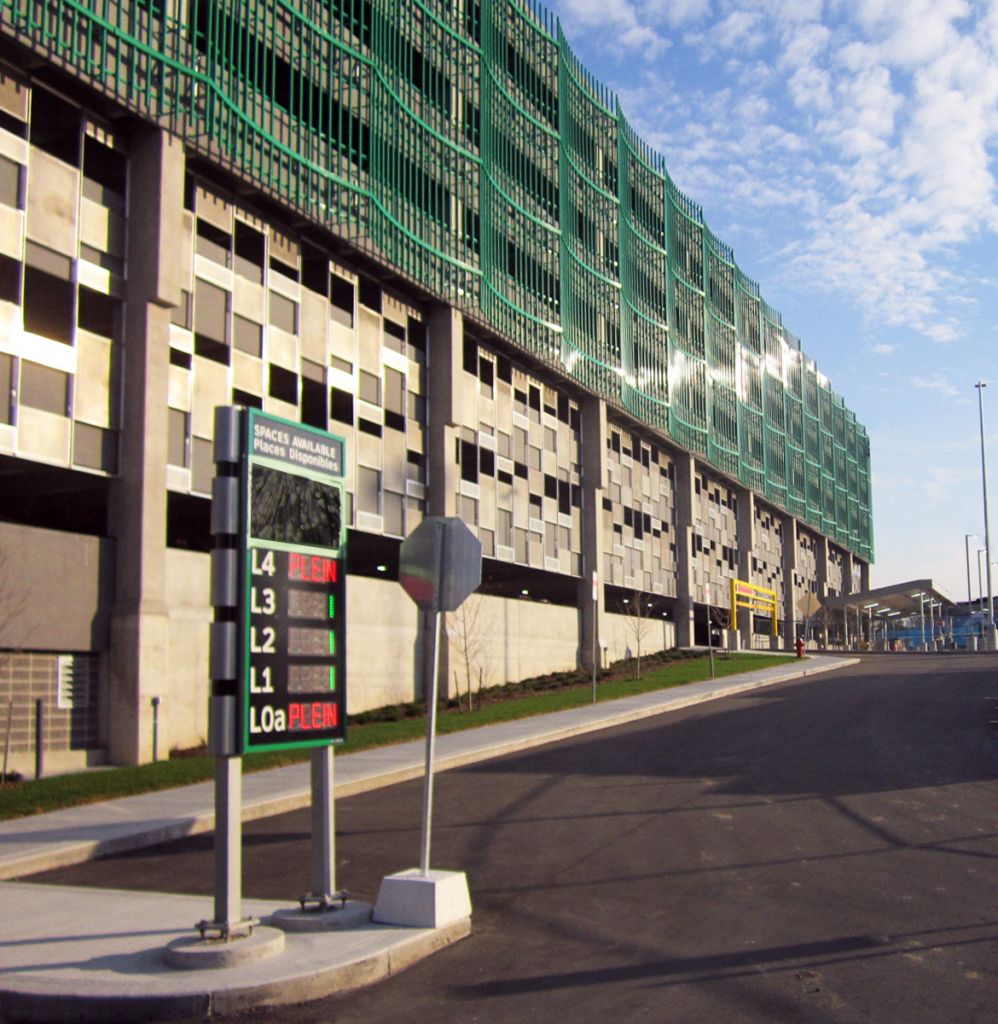 Two Canadian projects have been honoured with International Parking Institute's (IPI's) 2014 Awards of Excellence.
This year marks the 32nd annual competition, with seven different projects chosen as winners by a panel of industry experts.
"The 2014 winners showcase how significantly parking facilities and operations have been transformed in recent years as a result of advances in technology focused on efficiency and sustainability," said IPI's executive director Shawn Conrad.
In the category of Best Design of a Parking Facility with More than 800 Spaces, Ajax, Ont.'s GO Transit Station was recognized. The six-level structure's precast concrete columns serve as the 'visual bones.' Lower levels boast an asymmetric system of perforated screens, while upper levels showcase green aluminum tubes in a scalloped-wave pattern. A total of 1500 parking spaces are available for commuters, with connections to GO trains and a bus loop.
The second Canadian project awarded in the Best Design/Implementation of a Surface Parking Lot category, is the Toronto Parking Authority's (TPA's) 201 Claremont Street project. The facility features 43 parking spots, a paved pedestrian area with connections and seating, as well as a stormwater management system. A living wall with native plants was installed to reduce salt damage and screen the lot from pedestrians and neighbours.
Click here for a full list of winners.