Canadian LEED growth continues for 2014
by jclancy | July 30, 2014 10:17 am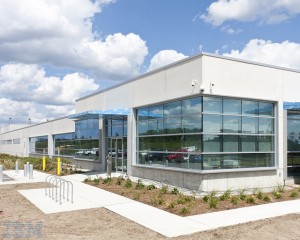 The number of Leadership in Energy and Environmental Design (LEED) certified buildings in Canada is continuing to rise throughout this year, reports Canada Green Building Council (CaGBC).
In the second quarter of 2014, between April 1 and June 30, there were 124 registrations and 109 certifications. These certifications bring the Canadian total to 1756 buildings.
New certifications and LEED applications were seen for various building types. Some of the newly certified structures are:
● LEED Gold-certified IBM Canadian Leadership Data Centre in Barrie, Ont., which minimized power usage by installing underfloor systems that cool data servers;
● the LEED Platinum-certified Midori Uchi project in Vancouver, which is a residential building employing solar panels to mitigate heating costs in winter; and
● the LEED Gold-certified BIO-Canadian Coast Guard Building in Dartmouth, N.S., the new Maritime headquarters for the Canadian Coast Guard, which includes a cooling system that uses seawater from Bedford Basin and a green roof.
The increase in certifications is partially because of new initiatives and opportunities with the LEED program.
"The second quarter of 2014 was a big one for us at the CaGBC with the launch of the LEED v4 Alternative Compliance Paths (ACPs) to Canadians, and the release of the first-ever major green building study in Canada," CaGBC's Mark Hutchinson said.
The ACPs provide users with equivalent means of meeting credit requirements by referencing Canadian standards. These tools assist users looking to register their projects with LEED. Also released this summer, the "Canada Green Building Trends: Benefits Driving the New and Retrofit Market"[2] report predicts the country's green construction practices are expected to grow over the next three years.
A searchable database[3] of LEED projects, as well as access to the full report, can be found at www.cagbc.org[4].
Endnotes:
[Image]: http://www.constructioncanada.net/wp-content/uploads/2014/07/8006022506_b0c3ce9f02_z.jpg
"Canada Green Building Trends: Benefits Driving the New and Retrofit Market": http://www.cagbc.org/Content/NavigationMenu/Resources/GreenBuildingMarketResearch2014/default.htm
searchable database: http://www.cagbc.org/leed/projectprofile_EN.aspx
www.cagbc.org: http://www.cagbc.org
Source URL: https://www.constructioncanada.net/canadian-leed-growth-continues-for-2014/
---