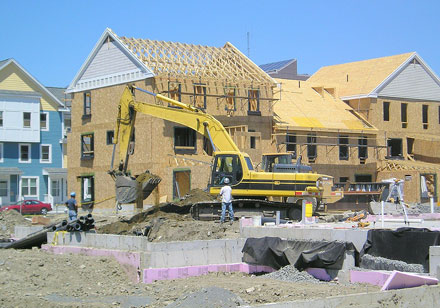 The nation's housing starts dropped from 198,200 in November to 171,500 units the next month, according to the Canada Mortgage and Housing Corporation (CHMC).
"Housing starts moved lower in December due to the multiple starts segment, especially in Ontario," Bob Dugan, CMHC's chief economist, told Construction Canada Online. "Single-detached starts were also down, but minimally."
The seasonally adjusted annual rate (SAAR) of urban starts decreased by 45.4 per cent in Ontario and by 9.8 per cent in Atlantic Canada. However, they increased by 46.8 per cent in British Columbia, by 13.5 per cent in Québec, and by 0.7 per cent in the Prairie Region.
Rural starts were estimated at a seasonally adjusted annual rate of 22,400 units in December.