Canadian-German sustainability conference coming to Toronto
by Katie Daniel | August 24, 2015 11:44 am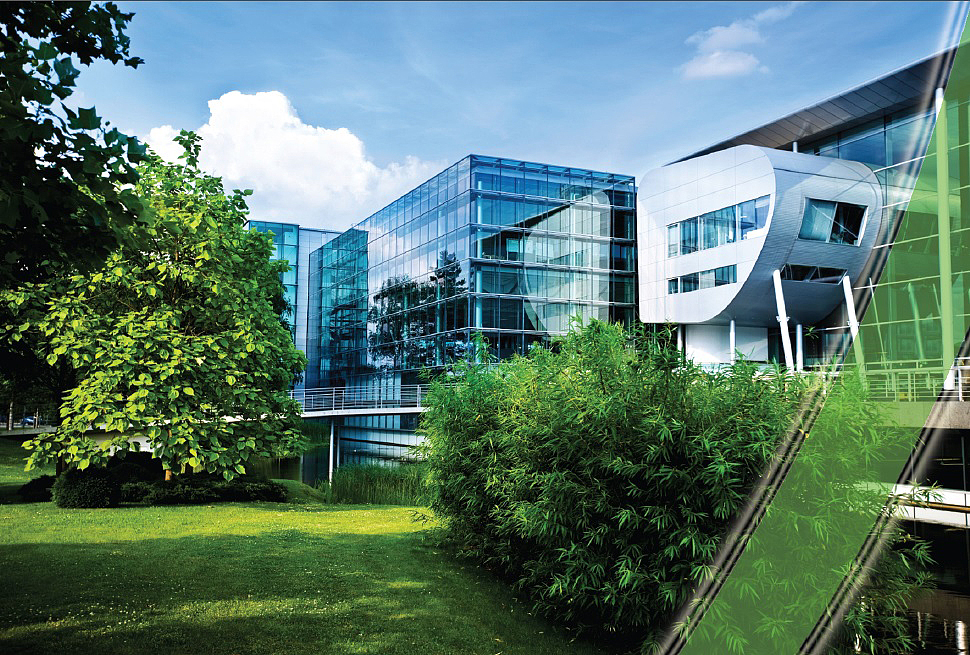 On September 22, the Canadian German Chamber of Industry and Commerce (CGCIC) will host its sixth Canadian German Conference on Energy-efficient Retrofits in Building[2] in Toronto.
The conference is part of a German business delegation trip to Ontario from September 21 to 25 where German companies visit to learn more about the Canadian market and establish new business contacts. The excursion is part of the Energy Efficiency Export initiative by the German Federal Ministry for Economic Affairs and Energy.
Attendees will learn innovations and best practices in energy efficiency from both Germany and Canada. It is free to attend, although registration is required.
"Architects, urban planners, building owners, construction companies, consultants, and project developers are invited to explore new products and solutions, share their know-how, and network with German delegates," said Emma Sargsyan, CGCIC's manager of business development in Canada.
One-on-one meetings with participating German companies are also available to professionals interested in creating new business partnerships. The companies include:
RAICO Bautechnik GmbH[3];
Intech Clean Energy[4];
Lunos Lüftungstechnik GmbH[5];
MIG Material Innovative Gesellschaft mbH[6];
Aluthermic GmbH[7];
ETU Software GmbH[8]; and
Transsolar Energietechnik GmbH[9].
To schedule a meeting, contact CGCIC.
Endnotes:
[Image]: http://www.constructioncanada.net/wp-content/uploads/2015/08/eneff21.jpg
Canadian German Conference on Energy-efficient Retrofits in Building: http://kanada.ahk.de/en/events/canada/events-detail-view-en/events/6th-canadian-german-conference-on-energy-efficient-retrofits-in-buildings/?cHash=301f4aa68e8c811ec24f9d3aac086e58
RAICO Bautechnik GmbH: http://kanada.ahk.de/fileadmin/ahk_kanada/03.Events/2015_Events/2015-09_Energieeffizienz_in_Gebaeuden/2015-07-14_Company_Profile_Raico_final.pdf
Intech Clean Energy: http://kanada.ahk.de/fileadmin/ahk_kanada/03.Events/2015_Events/2015-09_Energieeffizienz_in_Gebaeuden/2015-08-05_Company_Profile_Intech_final.pdf
Lunos Lüftungstechnik GmbH: http://kanada.ahk.de/fileadmin/ahk_kanada/03.Events/2015_Events/2015-09_Energieeffizienz_in_Gebaeuden/2015-07-31_Company_Profile_LUNOS_final.pdf
MIG Material Innovative Gesellschaft mbH: http://kanada.ahk.de/fileadmin/ahk_kanada/03.Events/2015_Events/2015-09_Energieeffizienz_in_Gebaeuden/2015-07-27_Company_Profile_MIG_final.pdf
Aluthermic GmbH: http://kanada.ahk.de/fileadmin/ahk_kanada/03.Events/2015_Events/2015-09_Energieeffizienz_in_Gebaeuden/2015-08-03_Company_Profile_Aluthermic_final.pdf
ETU Software GmbH: http://kanada.ahk.de/fileadmin/ahk_kanada/03.Events/2015_Events/2015-09_Energieeffizienz_in_Gebaeuden/2015-08-13_Company_Profile_ETU_Software_final.pdf
Transsolar Energietechnik GmbH: http://kanada.ahk.de/fileadmin/ahk_kanada/03.Events/2015_Events/2015-09_Energieeffizienz_in_Gebaeuden/2015-08-13_Company_Profile_Transsolar.pdf
Source URL: https://www.constructioncanada.net/canadian-german-sustainability-conference-coming-to-toronto/
---