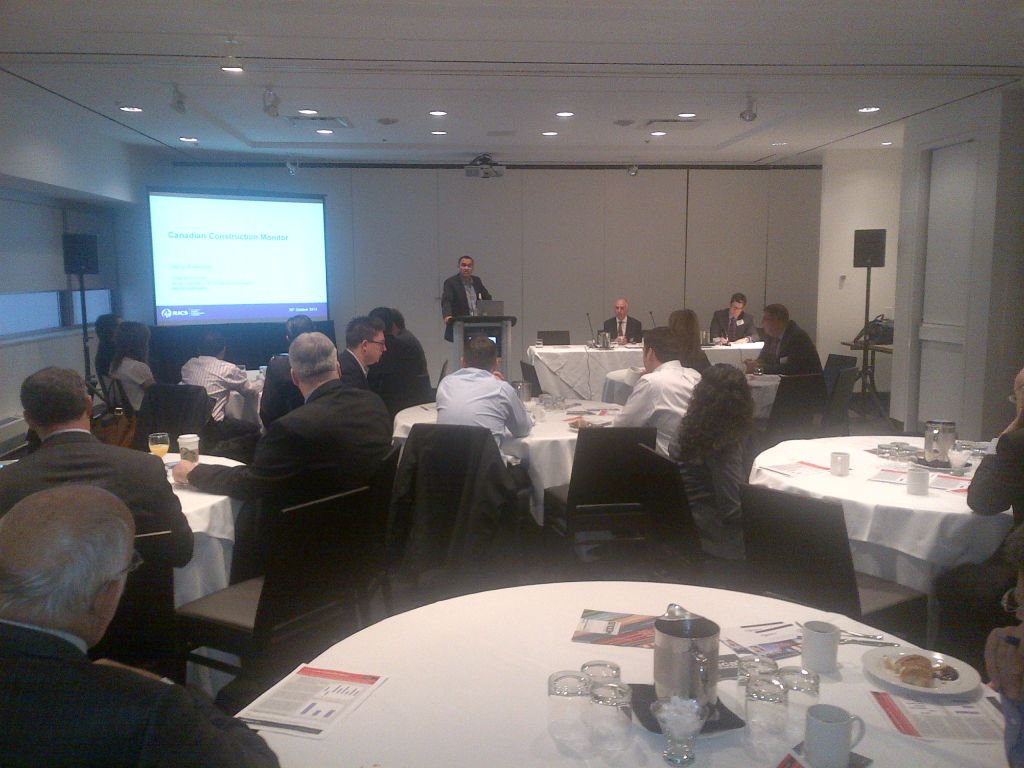 Royal Institute of Chartered Surveyors (RICS) has reported private housing, infrastructure, and commercial sectors will be the driving factors in Canada's construction growth.
Last week, the Ontario Chapter of RICS presented its Canadian Construction Survey Launch Breakfast, where it discussed findings from the recent survey. Led by Simon Rubinsohn, RICS' chief economist, topics included Toronto's development, construction trends, and the concern regarding skilled trade shortages.
"The dovish tone to the latest commentary from the Bank of Canada is consistent with a policy stance that is generally supportive of a stronger growth performance from the economy over the next twelve months," Rubinsohn said. "This should help to underpin the construction sector with the latest RICS survey showing workloads likely to rise by between three and four per cent over the period. As a result, more jobs are likely to be created in this part of the economy but the increasing evidence of skill shortages could be something of a challenge for businesses looking to recruit."
The discussion provided a general outlook on the housing and construction market, suggesting it would return to 'normal' after a decade-long boom, instead of experiencing a decline.