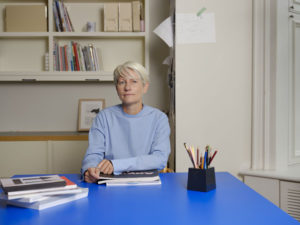 Giovanna Borasi is the new director of the Canadian Centre for Architecture (CCA). Her predecessor Mirko Zardini will step down at the end of this year after leading the organization for nearly 15 years.
Borasi has been the chief curator of the CCA since 2014 and will assume the directorship in January.
"It is thrilling to anticipate assuming directorship of the CCA and I very much look forward to leading the institution into its next phase," Borasi said.
Borasi studied architecture at the Politecnico di Milano, Italy. Her exhibitions and publications have drawn particular attention to alternative ways of practicing and evaluating architecture, and the influence of social and political issues on urbanism and the built environment, CCA said.