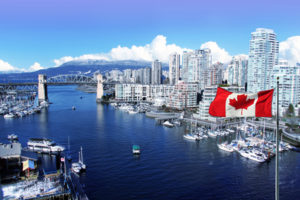 Earlier this month, the Senate Committee on Energy, the Environment and Natural Resources released a report examining the impact of the transition to a low-carbon economy on Canada's buildings. According to the report, "Reducing Greenhouse Gas Emissions from Canada's Built Environment," Canadian buildings need to reduce greenhouse gas (GHG) emissions to meet the targets stipulated in the Paris Agreement.
Residential, commercial, and industrial buildings account for 17 per cent of Canada's GHG emissions. Burning fossil fuels for space heating accounts for the largest share of these emissions. Policy measures identified by federal, provincial, and territorial governments could reduce 2030 emissions by nearly 20 per cent and bring it below 2015 levels.
The report highlights the many benefits and challenges of reducing GHG emissions in the building sector. Benefits include lower home heating costs and reduced impact on global climate change. Challenges include the high cost of renovations to adapt to green energy and the limited availability of low-emission energy sources for heating homes in remote and northern communities.
"Canada must rise to meet the challenge of mitigating the impact of man-made climate change," said Sen. Rosa Galvez, chair of the committee. "This is a worthwhile goal and we are convinced making strategic and calculated choices about the carbon footprint of buildings today will leave an enduring, low-carbon heritage for future generations."
This report is the last of five interim reports on the study of Canada's transition to a low-carbon economy. A final report will be released later this year, summarizing the findings of all five reports with recommendations to the federal government.