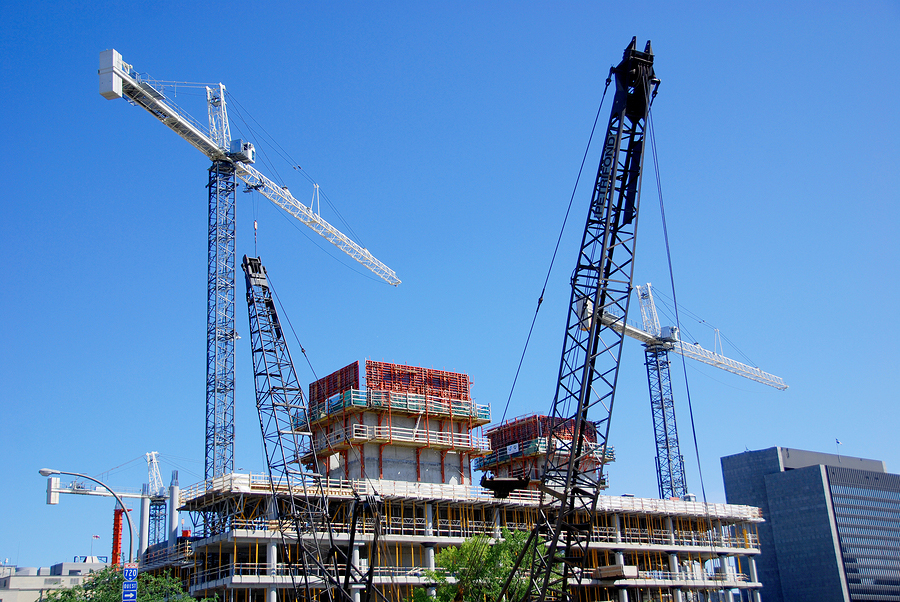 After a downward trend in Canadian building permits starting late last year, April was the fourth consecutive month of increasing building plans in the country.
April's 10.5 per cent increase over March was boosted by multi-family dwelling plans in British Columbia, Ontario, and Québec. Overall, permits for 19,377 new dwellings—up 33 per cent from March—were approved by Canadian municipalities.
However, the non-residential sector did not experience the same growth as residential building.
Institutional construction saw a 119.2 per cent increase in the month of March, but was followed by a 27.2 per cent decrease for April. Conversely, commercial construction saw a 15.8 per cent rise in permits after a 19.3 per cent drop the previous month.
Six provinces reported higher permit numbers, led by British Columbia. On the other end, Alberta posted the biggest decrease; this was mostly due to lower intentions for institutional and residential building.