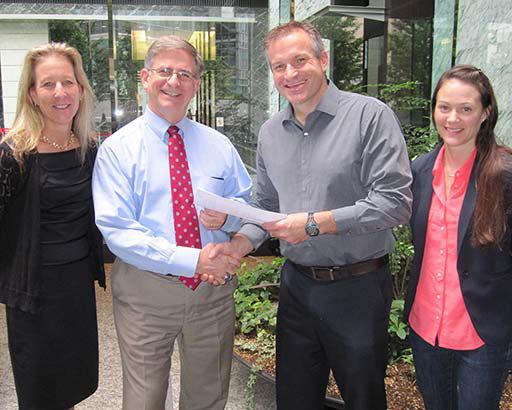 The two preeminent North American groups focusing on building information modelling (BIM) have signed a five-year memorandum of agreement.
The Institute for BIM in Canada's (IBC's) buildingSMART Canada will be collaborating on both national and international standards with the U.S. National Institute of Building Science's (NIBS') buildingSMART alliance (bSa).
The Canadian group will be using the latest National BIM Standard–United States (NBIMS–US) as the basis for its own standards. Along with other nations, it will add content as needed, sharing updates with bSA for its possible adoption in the United States.
"As we undertake our own Canadian BIM standards, we are very excited to be working closely with our North American partners," explained Dave Pelletier, IBC chair. "We can provide a Canadian perspective to the standards development in the United States, while also learning and utilizing outside expertise for our own standards development process and supporting the goal of an international BIM standard tailored to our own needs."
The agreement is expected to allow buildingSMART Canada to help work toward a global standard for building information modelling, alongside the development of the country's own National BIM Standard.
CSC is a constituent member of the IBC.