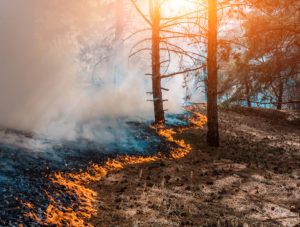 Earlier this month, CBC News reported that Canada's building rules are being rewritten because of climate change according to a briefing note prepared for the deputy minister of infrastructure in 2018, and accessed by CBC under freedom of information laws.
If changes are not made to the way things are built, infrastructure failures linked to climate change could cost the country $300 billion over the next decade, according to estimates cited in the partially redacted documents, and as reposted in CBC.
As per Canada's Changing Climate Report (CCCR) by the federal Government, it is critical to design infrastructure that protects residents from extreme weather.
"Both past and future warming in Canada is, on average, about double the magnitude of global warming," the report says. "Northern Canada has warmed and will continue to warm at more than double the global rate."
According to CBC, the briefing notes said the new code will be the 'first substantive' introduction of climate change considerations for buildings and crucial infrastructure in Canada.
Some of the changes under discussion, per CBC, include:
new guidelines for certifying the resiliency of roofs to extreme weather events, planned for 2020;
new specifications to optimize concrete mixes for pavement to mitigate flooding, expected to be ready for 2021 following field trials underway now;
new structural design rules for buildings to take into account the changing climate should be ready for adoption by the 2025 building code;
new standards for basement flood protection, which came into effect after the briefing was prepared; and
guidelines for climate resilience for existing storm water systems will be developed for 2021.