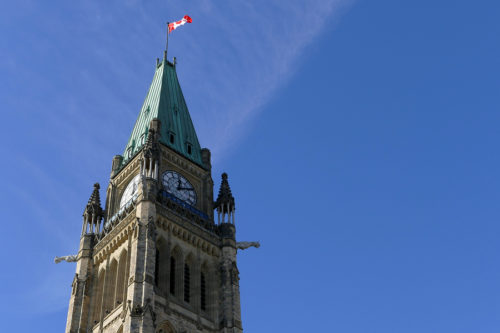 Last month, Canada Green Building Council (CaGBC) opened public registration for the country's first Zero Carbon Building program. Launched in spring 2017, the initiative supports Canada's commitment to reduce greenhouse gas (GHG) emissions 30 per cent by 2030. It offers a standard to identify areas where energy efficiency can be improved.
The program provides third-party verification to assess carbon use in commercial, institutional, and residential buildings throughout the country, promoting carbon reduction as a priority for building performance. The standard can be applied to both new and existing structures and aligns with federal and provincial policies that target net zero performance.
CaGBC president/CEO Thomas Mueller says large-scale adoption of the program will position Canada as a global leader in carbon reduction.
"I am confident that the Canadian building industry is ready to lead the global shift to zero carbon by building on the extensive experience and capacity delivering LEED [Leadership in Energy and Environmental Design] across the country," he says. "The…standard provides the framework to guide the industry toward achieving zero carbon performance and to making real progress in moving to a low-carbon economy."
CaGBC is currently working with 16 projects participating in a two-year pilot program for near-net-zero developments across the country. New and existing projects were selected to represent the broad applicability of the standard, ranging in size from 1858 to 120,775 m2 (20,000 to 1.3 million sf). (For a full list of pilot projects, click here.)
Many of these projects are now completing design phases. Participants have noted the benefits of applying Zero Carbon Building standards to their design strategies.
"The CaGBC's…standard charts an innovative, bold new course for the future of buildings," says Andrew McAllan of Oxford Properties Group, a developer with two projects in the pilot program. "Oxford is piloting the standard because it will help us meet the changing expectations of our customers and future proof our buildings, all while doing the right thing for our community."
CaGBC also released a Zero Carbon Building Workbook, outlining documentation required for the program among other information, as well as Energy Modelling Guidelines to clarify standards for energy professionals.
To read more about the Zero Carbon Building Standard, click here.