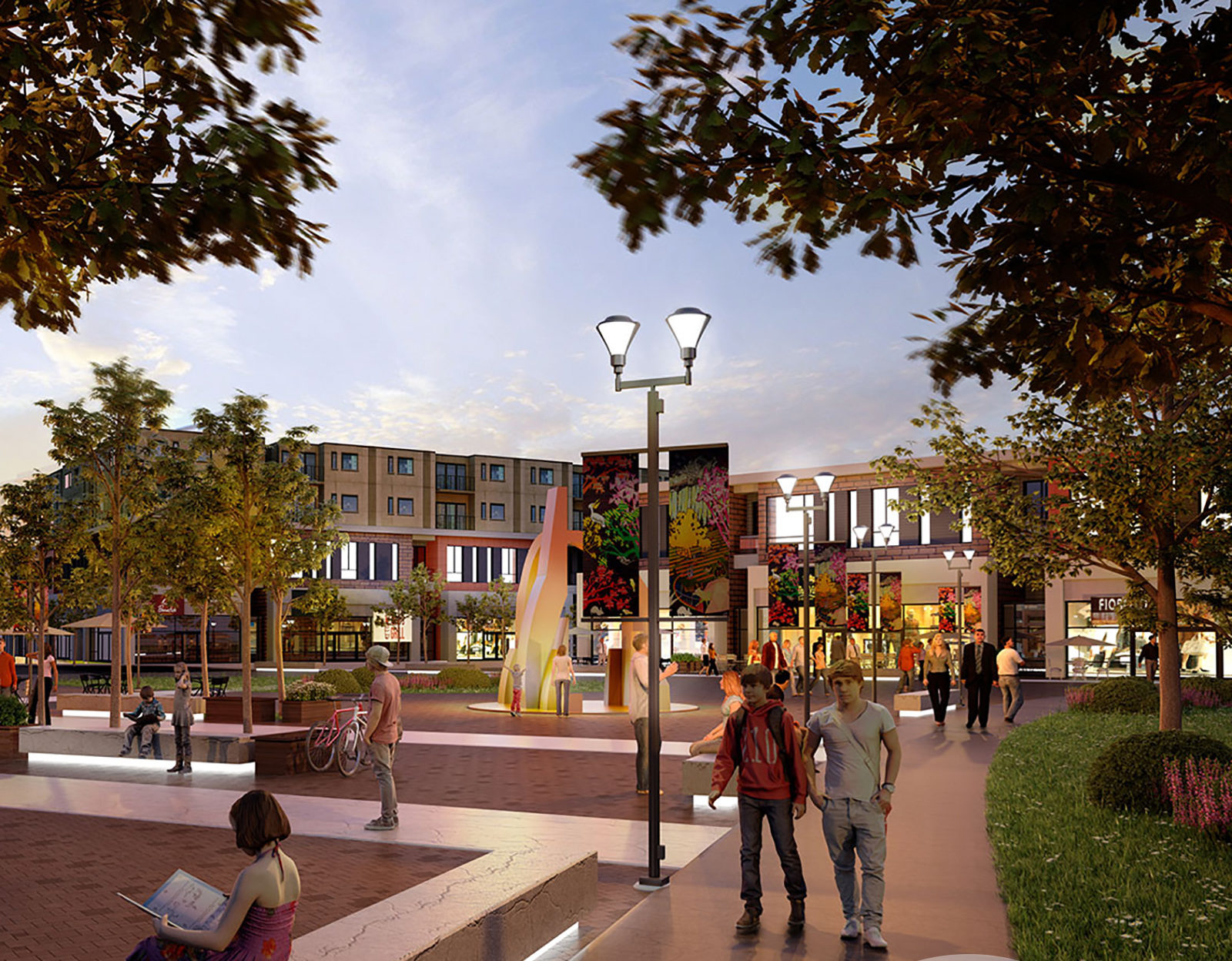 The Canada Green Building Council (CaGBC) administered Leadership in Energy and Environmental Design for Neighbourhood Development (LEED-ND) platinum certification to Calgary's University District.
Designed by West Campus Development Trust (WCDT), University District is a comprehensive 81-ha (200-acre) community combining residential, retail, and office spaces near the University of Calgary. It earned platinum certification under LEED-ND for excellence in the following categories:
Location—community plan incorporates a functional location with housing close to jobs, diverse uses of space, protection of endangered species and ecological conservation, and habitat restoration and long-term conservation management;
Design—walkable community that is affordable for a range of incomes, plans for mixed-use buildings, a neighbourhood centre, reduced parking footprint, public and recreational spaces, tree-lined and shaded streets, access to transit, and connections to bike and foot pathways; and
Green building—WCDT incorporated energy efficiency through water conservation, construction activity pollution prevention, solid waste management, storm water management, recycled content in infrastructure, light pollution reduction, integrated pest management (IPM), and ongoing green education.
"Our goal from the very beginning was to create a sustainable and vibrant community residents felt proud of and the surrounding communities supported," said WCDT's CEO, James Robertson. "We scrutinized every detail of the community in the planning stages to be certain we were creating a legacy that would change the way communities in Calgary and the rest of the country were built in the future."