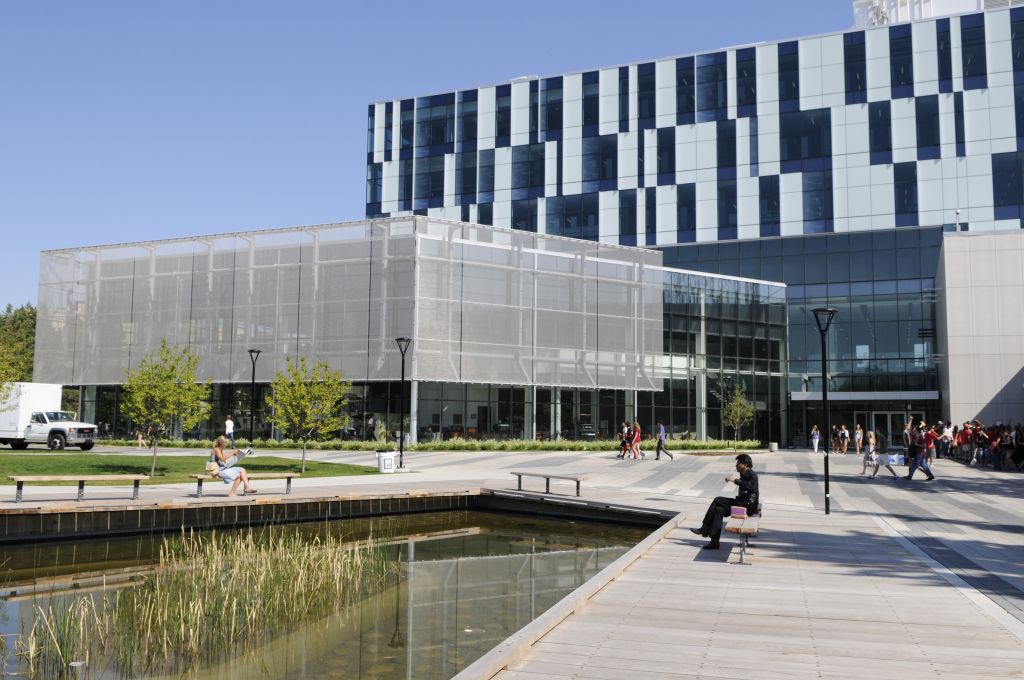 University of Calgary's (UBC's) Taylor Family Digital Library (TFDL) is the latest campus building to receive Leadership in Energy and Environmental Design (LEED) Gold certification.
The TFDL design incorporates numerous sustainable elements in its design, including:
stormwater management pond and rain garden;
efficient plumbing fixtures that use nearly 50 per cent less water that conventional systems;
advanced lighting systems; and
underfloor ventilation to deliver fresh air to the interior.
Overall, the energy-efficient technologies resulted in a cost savings of 73 per cent for the university. Materials were specified for thermal performance and low environmental impact.
Included in the design are large workrooms, audio rooms, recording suites, and a café.
For more on the project, see the article is the May 2012 issue, "Hitting the books at the Taylor Family Digital Library."