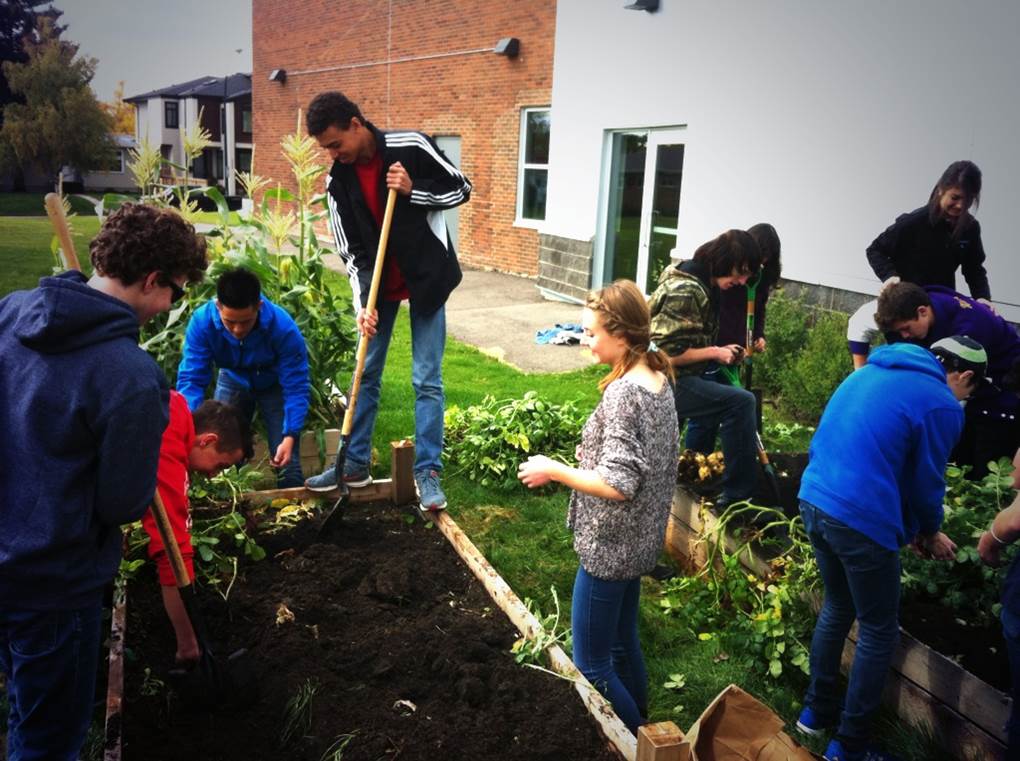 The Career and Technology Centre (CTC) at Lord Shaughnessy High School in Calgary won the Canada Green Building Council's (CaGBC's) 2016 Greenest School in Canada competition.
The jury, comprising green building experts from across the country, chose  CTC for its Energy and Environmental Innovation program. The school hopes that by learning about the environment, students will learn how to become change makers.
"This award really is a tribute to the amazing work of the passionate staff and students making this school such a great environment to learn in," said Adam Robb, co-teacher of the Energy and Environmental Innovation program. "We will use this recognition to help show other schools the amazing impact greening your school can have on both students and staff. At the CTC, we value all types of learners, and we are here to show that environmental initiatives can not only be a way to engage learners, but also have them feel more comfortable and open to learning."
Students who are part of the Energy and Environmental Innovation program:
tend to gardens and grow greens used daily in the culinary department;
build aluminum frames for living aquaponics walls they construct, assemble, and sell themselves; and
learn a hands-on version of social studies that looks at historical and current events through a natural resource lens.
The students are also developing an economic strategy to invest in mass solar installation across the Calgary Board of Education (CBE), as well as developing a prototype air-quality tester to look at levels of carbon dioxide in classrooms. The school has a student wellness committee that focuses on providing spaces throughout the school that are relaxing, environmental retreats to reduce anxiety and depression.
The school won $2000 to use for a green project, and will be submitted as the official Canadian entry in the Greenest School on Earth competition. Last year, Dunbarton High School in Pickering, Ont., won both competitions.