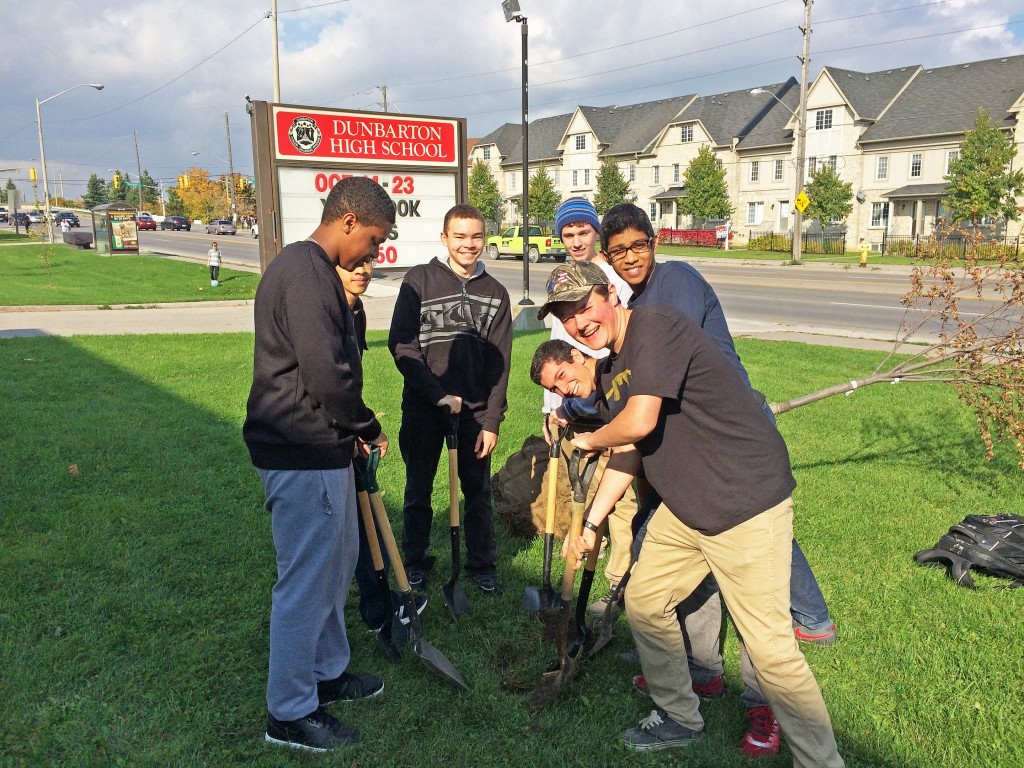 The Global Coalition for Green Schools' sustainability competition has crowned Dunbarton High School (Pickering, Ont.) the 'Greenest School on Earth.'
The annual competition held by the U.S. Green Building Council's (USGBC's) Center for Green Schools highlights a K–12 school that exemplifies how sustainability can be a part of the infrastructure, culture, and the curriculum of a school.
The three pillars of the competition are: environmental impact, human health, and ecoliteracy. USGBC defines a 'green school' as one with zero environmental impact (including water, energy, waste, and carbon), a positive impact on health and performance, and 100 per cent environmentally literate graduates.
"The Greenest School on Earth recognition goes to the school that is defining what it means to live, breath, and teach whole-school sustainability," said Rachel Gutter, director of the centre. "Dunbarton is an excellent example of a school that engages its students at every turn, placing them in the driver's seat and empowering them to improve their environment, inside and out. We are pleased to recognize Dunbarton's efforts to improve their community, enhance the biodiversity of the region, and elevate young minds to a higher order of thinking about sustainable practices."
In the last five years, Greater Toronto Area (GTA) school has added energy-efficient windows, insulation, and lower-wattage lighting. It offers the specialist 'high skills major in environmental' course, which engages students through work related to the school's natural surroundings. It has an outdoor classroom, a pollinating garden, and a rooftop solar heater.
Along with the title, the school also won $1000 to be used for a sustainable initiative. It plans on using the money to develop a school garden, and construct 10 more bee condominiums to share with their community.
Dunbarton High School also won the Canadian Green Building Council's (CaGBC's) Greenest School in Canada competition last year.