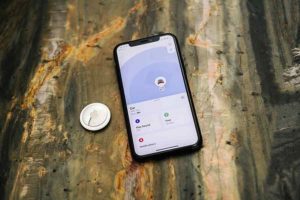 Contractor Pierre Dumont was able to recover $10,000 worth of exterior house trim stolen from a construction site by tracking them down using Apple AirTags.
According to CBC, Pierre Dumont reported to have seen a recent rise in building material thefts in Calgary, which he owed to an overall shortage of construction materials supply. During this summer, he faced two incidents of stolen materials in a bi-weekly period.
"We don't get paid enough to supply the material twice," said Dumont. "It's hurting us quite bad."
The main use for AirTags promoted by Apple is to locate lost objects like keychains or backpacks or other Apple devices. But Dumont put them to an original use. He bought them and hid them among the packages of siding and trim on his construction sites.
While on his way to work past week, when he checked his phone, he found that three of the tags pointed to an address near Falconridge. Along with a coworker, he visited the location to discover the stolen material in the backyard of a contractor who owned a siding company.
Dumont called in Calgary police to the location, who were able to return the material to him.
Dumont has become a true advocate of AirTag tech and would continue to use it to keep check on construction materials on his sites.
He also exhorted customers to conduct thorough research on contractors before employing their services.
"There're some bad contractors that just decide to steal products instead of buying it," he said. "Just be careful who you hire."