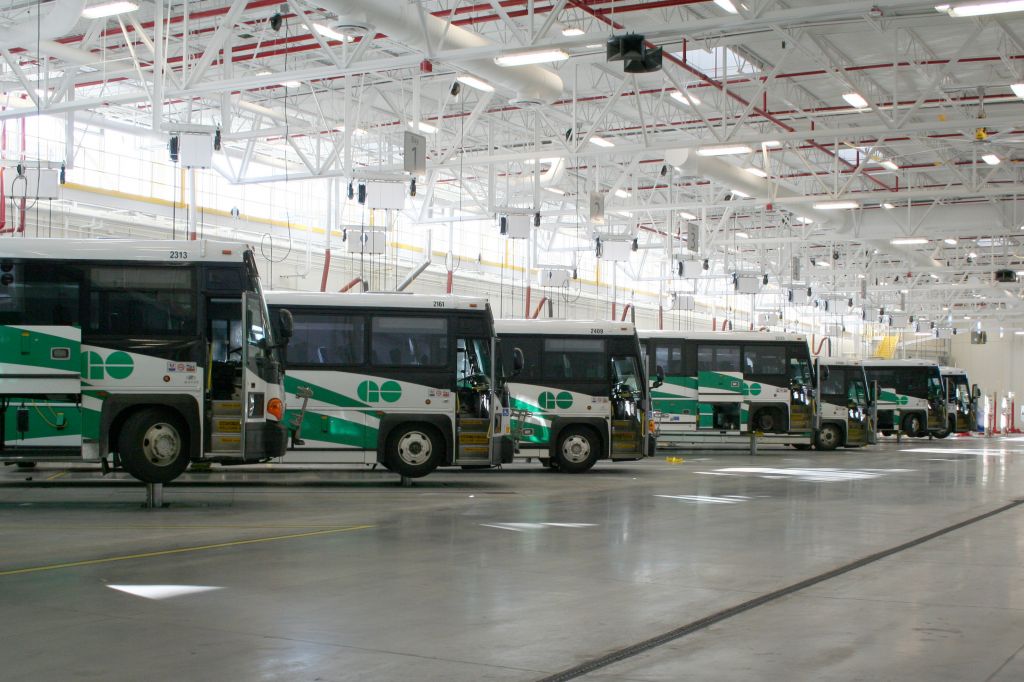 The recently opened GO Station in Oshawa, Ont., has incorporated sustainable building elements in its design while making commuting easier for travellers.
The 14,864-m2 (160,000-sf), $52-million facility houses 68 buses, a fuelling station, bus wash, and repair shops. The location allows for Durham Region buses to be stored closer to their routes, saving time and fuel costs. This also means more reliable service to the growing number of riders and commuters in the region.
"By designing buildings that are carefully designed to consume less water and energy, we are minimizing our environmental impact and achieving financial savings over the life of the asset," Metrolinx's Vanessa Thomas told Construction Canada Online.
The project is targeting Gold certification under Canada Green Building Council's (CaGBC's) Leadership in Energy and Environmental Design (LEED) program. The sustainable features include:
1115-m2 (12,000-sf) vegetated roof irrigated by a rainwater-harvesting system and various drought-resistant plants;
efficient heating and lighting systems;
bus-wash water-recycling system; and
solar panels.
Metrolinx has three other LEED-certified structures across the province in Mississauga, Brampton, and Halton Hills.
"Our next wave of work includes a new proposed list of priority projects worth $34 billion, including all-day, two-way GO service, electrification, a downtown relief line, and more local transit," said Thomas.