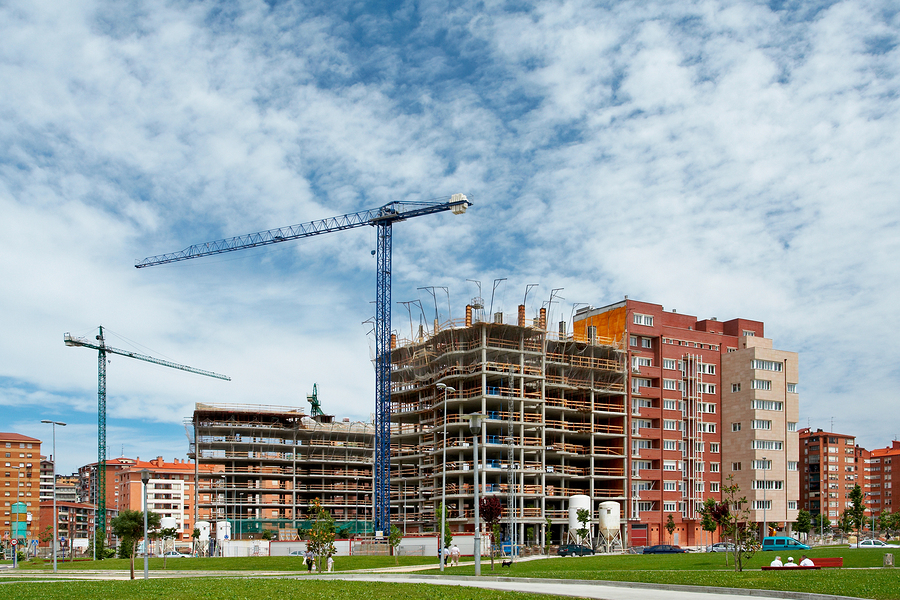 For the fifth consecutive month, the value of building permits in May saw an overall rise across Canada.
According to Statistics Canada (StatsCan), the 4.5 per cent increase, worth $7.3 billion, is a result of growing residential building numbers in Ontario, and non-residential projects in Québec. In total, single- and multi-family projects were up 4.2 per cent across seven provinces. Specifically, multi-family structures rose 4.0 per cent to $2.2 billion in May totalling 13,649 units.
Building plans for manufacturing plants and utilities facilities in Ontario and British Columbia, as well as mining projects in Saskatchewan, contributed to the 37.4 per cent increase in industrial plans. Similar to the residential sector, seven provinces cited gains in industrial permits.
Toronto condominium projects remain steady putting the city, along with Montréal, at the top of the list for the highest increases in total building permits. Moving west, a decrease in commercial building saw Calgary reporting the lowest number of permits, with Vancouver also decreasing after a slowdown in multi-family dwellings.